"Today decides tomorrow"  – CSU motto
Do You Have An Effective Performance Approach?
What do you do when you first approach a script? Think about it. What's going through your head? Are you thinking, "How should I say this?" Or maybe it's, "I have no idea what they want from me. I wish I had some direction." Do you find yourself ramping up into your performance and trying to accommodate direction you never got in the first place, then settling on a delivery that only pleased your comfort zone/muscle memory? Well, welcome to the club—you're not alone.
Regardless of your experience level, most talent settle for 'good enough', especially when we're trying to turnaround 5 or more auditions a day from their home recording set ups. No wonder the failure rate is so steep for voiceovers. To add to this it's very likely you're attacking every audition with the same cadence, tempo, volume, and possibly even the same inflection, whether it was appropriate or not, and whether it was your intention or not, for that matter. This occurs mostly out of habit more than anything else. The problem with this approach is it's no approach at all. It's completely by the seat of your pants.
Proper technique training honestly develops performance agility, variation in expression, and, among other things, challenges your imagination—all the things every performance needs. Much like circuit training fine-tunes your physical acuity with continued use, technique training conditions your performance muscle. You can't expect to run a marathon if you don't train. And, if you consider what your conditioning has been up till the present, proper coaching adds value to who you are and instills stamina to go the distance in each session. This is how you establish, as well as revitalize a career, and precisely why every skill level benefits from proper coaching.
It's always a challenge to bite the bullet and commit to training, and not just from the onset of your career. All talent need a couple of good coaching sessions no less than twice a year one you're established. Especially once you've been given an approach that allows you to consistently discover the most dynamic performance options. An effective performance regimen should develop your ability to confidently rely on your performance impulses, while allowing you to seamlessly and immediately incorporate direction when its offered.
Granted it's commonly considered there's no single approach more effective than another. However, that line of thinking tends leave far too many talent without any effective approach whatsoever. 'Winging it' isn't professional because it's unreliable, and could explain why there are so many one-hit wonders in this profession. You need training.
Every reputable agent, manager, producer, and director wants to be reassured you're a well trained talent. Natural ability is never enough. Without an effective approach, the adage 'vision without execution is hallucination' applies. Technique gives you a process that might not be immediately intuitive, but will achieve improved results in your performance when applied with some routine. It takes practice!
In nearly every performance scenario you're expected to offer options. What makes you valuable as a talent, above all else is the simple fact that you're capable of a limitless number of remarkable deliveries. No one is interested in hiring a robot. You're paid to have a pulse.
Our goal, when we coach, is to man you with exceptional tools and techniques that will condition you to deliver your best while developing your ability to self-direct. Mastering these techniques will make you indispensable to every production you're involved in, regardless the medium.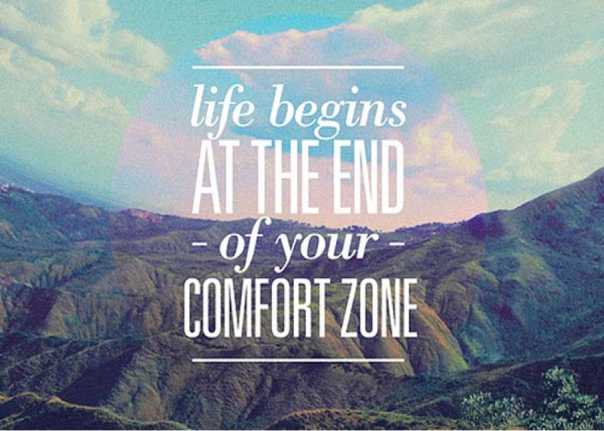 The 5 most common performance mistakes voice talent make:
Didn't read -or- ignored the specs (directions)
Poor mic technique (i.e. off mic, too quiet, too loud, etc.)
Not conversational
Lacks originality and personality (dull, robotic delivery)
Sounds rushed
Need help with any or all of these issues? Give us a call to schedule a couple of game changing coaching sessions!  – CLICK HERE for MORE! –
"Good creatives are open-minded wanderers with the curiosity and naivety of a child. To craft the idea, you have to be an obsessed maniac. It's all about the combination of heart and hard work." – Katrien Bottez of DGM on the Art of Provocation ›
As H. G. Wells once said, "Adapt or perish." Since the latter really doesn't appeal, we'll focus on the former.
20 Shows To Watch (& Study)
It truly is the Golden Age of television. There's never been so much remarkable content created all at once! It's time to embrace the medium, especially considering most direction you are likely to get as a voiceover talent and actor is based on current Pop-Culture references.
Thing is if you "don't watch much TV" but expect to perform in a mass medium, or if you hope to communicate with potential clients at all, here's a great place to start!  Check out at least five of the following options:
Man Seeks Woman (FXX) This show is flat out hilarious! (New season starts on JAN 4th!)
Better Call Saul (AMC) The Breaking Bad prequel that rivals most shows. Period.
Empire (FOX) New York Times calls it "Godfather meets King Lear". Well put. (There's a nod to the Scottish play in there as well, only waaaay more up-to-date.)
Game of Thrones (HBO) #1 show on the planet for the 5th year. It's flat out amazing.
Playing House (USA Network) Hilariously funny, smart, surprising.
Orphan Black (BBC America) Suspenseful, intense, addicting.
Jessica Jones (Netflix HD) An elevated Marvel comics offspring. Smart and cool.
Transparent (CW) Discover where all the Golden Globes went. Brilliant.
Westworld (HBO) Suspenseful, intriguing, well-crafted. This puppy's going places!
Mr. Robot (USA Network) Hello, Reality. (I shudder to think.)
Atlanta (FX) Clever, honest, comedy meets pathos and they have a beautiful child.
This Is Us (NBC) Real. Relatable. Ironic.
The Americans (FX) Recently canceled. HUGE mistake. It's extraordinary and should continue. You be the judge.
Silicon Valley (HBO) This is in fact the world we live in, even if we don't live in Silicon Valley.
Broad City (Comedy Central) Chicks are too funny!
Orange Is The New Black (Netflix) And it keeps getting better. GREAT ensemble!
The Night Of (HBO) Creepy, suspenseful goodness.
And Then There Were None (Lifetime) Originally aired on BBC, this Agatha Christie adaptation will keep you guessing.
VEEP (HBO) This thing just keeps getting better and better.
The Andy Griffith Show (Netflix) Humor me. It's better than popcorn. I smell a pie in the oven… great escape any time.
Could I come up with more? Absolutely. Just get on with it already.
I totally understand. You've been meaning to watch (fill in blank here) but you "want to start from the beginning", right? Give it up. You'll never see it at that rate.
Frankly, I don't think I ever became fully invested in any show from the very beginning. Not with The Sopranos or Breaking Bad, Game of Thrones or The Walking Dead, not Mad Men or Downton Abbey either. Nope.
So, just as an experiment, start somewhere around the 2nd or 3rd episode from the end of the 2nd season, or maybe even mid-way through the 3rd season. I dare you to watch 6 consecutive episodes. Maybe 7. THEN, once you're in—you're in. It's not as overwhelming as attempting to start watching a show from the very beginning, and less of a commitment, too. No pressure.
At any rate, you might learn something. The goal is to feed your soul, expand your frame of reference, and discover something new this year. Film and TV have nearly merged entirely, my friend, and this is a handful of their very best efforts.
Worth a try.
"The chief beauty about time is that you cannot waste it in advance. The next year, the next day, the next hour are lying ready for you, as perfect, as unspoiled, as if you had never wasted or misapplied a single moment in all your life. You can turn over a new leaf every hour if you choose."                        ― Arnold Bennett
"And now we welcome the New Year, full of things that have never been."
― Rainer Maria Rilke
Copyright © 2017 by Kate McClanaghan, Inc. All Rights Reserved.