May Newsletter 2016
"Men fail much oftener from want of perseverance than from want of talent." – William Cobbett
How To Know When To Update Your Voiceover Demos
Beyond your sparkling personality, dulcet vocal tones, and unlimited imagination–your voiceover demo is the most important tool you have to secure work in this business! It's the vehicle that will best drive your career… provided it's done right!
So how do you know when you need a new one?
If you have a professionally produced, competitive demo but you have yet to land a proper agent and aren't steadily working, then consider the following before completely throwing the baby out with the bath water:
Does your old demo run longer than a minute (1:00), a minute ten (1:10)?
Do the spots sound like you can carry (or have carried) national campaigns and brands?
Do most of the spots on your demo sound like fake radio commercials?
Does your talent agent handle everything BUT voice-over?
Has it been four years or more since you last updated your demos? Depending on your age range and the changes in the market, you may need to tweak an otherwise effective demo.
Does your demo sound great to you, but your graphics are less than professional? Packaging your product matters! Would you buy anything that was poorly packaged? No, you wouldn't. Neither would your target audience.
Have you landed a few good national television spots that you could add to your current demos?
Have you sent out repeated promotional mailings to producers (your demo's true target audience) for at least two years? (Promotion demands repetition and tenacity.)
Are you unsure of who your target audience really is and how to promote yourself directly to them to make yourself known, accessible and familiar?
Take a listen to some of the demos featured on our demos page. Does your current demo compare to the level of professional production heard there? If not, it's time to upgrade your demo because if you're not even in the ballpark, you can't play ball. œ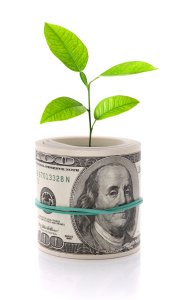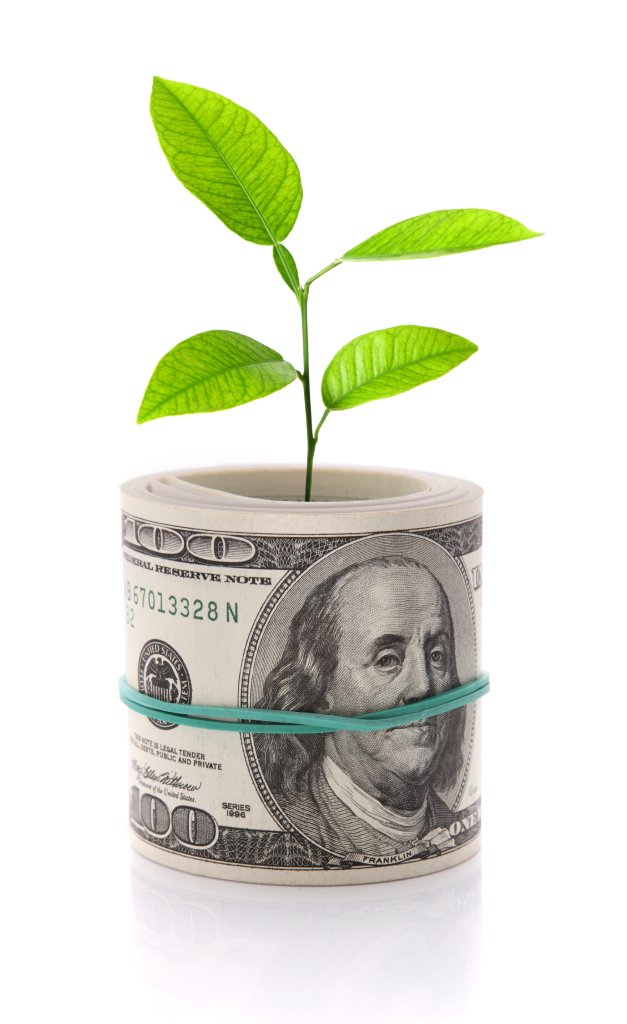 How To Grow Your Small Business as a Voice Talent
Let's assume you're after what we're after: to work steadily as a professional talent, earning a decent living while scratching your aesthetic itch. It can be done, you know. People do it every day.
Voiceover is a start-up business, just like any business. It requires attention to detail on a variety of fronts: in your performance, in the production and marketing of your demo, in your pursuit of representation, and so on.
The problem, however, is that far too many people will focus on details that are of no consequence to the overall goal of establishing and maintaining a career in this business. Our mission at SOUND ADVICE is to help you maneuver through the industry minefield with greater ease than ever before—even if it may be contrary to popular belief, or so-called "conventional wisdom".
If you are, or once were, established in this business, recent changes in technology may have left you in the dust. Voiceover is a recorded media, so, frankly, embracing technology is inevitable.  Even if you are something of a "techie" it's imperative you remain in step with the advancements in this field.
If you resist change, you're bound to become the effect of that which you resist, and the future of your career will be in jeopardy.  Lucky for you, we cut through the weeds and simplify what you honestly need to know, and what you can avoid completely—regardless of your technical prowess!
To add to this, many of us have been taught as actors to rely solely on our wits and physical prowess onstage, and the result has been that we forfeit any real advancement of our careers by omitting the most basic computer and self-promotional skills. So what do you need to know to adapt to create your small business as a working talent?
This is in part why I wrote The SOUND ADVICE Encyclopedia of Voice-over & the Business of Being a Working Talent and why we're on its third edition.
The advances in recent years alone have made it dramatically easier to record an effective audition you can be proud of from just about anywhere you happen to be and send it without any assistance.
As H. G. Wells once said, "Adapt or perish." œ
What SOUND ADVICE has in common with The Toledo Wheelbarrow Company
This is the front door to our new Chicago studio location in the historic Fisher Building (on S. Dearborn and Van Buren). We left the lovely confines of the Fine Arts Building on Michigan Avenue last month for a better view, greater amenities, and new outlook.
What hasn't changed? Our dedication to excellence in career coaching, direction, voiceover demo production, marketing and promotional mailing lists, and offering you the most well vetted industry info available anywhere.
One other thing that hasn't changed: the names on all the doors in the Fisher Building sport the names of all the original businesses that resided there in 1896 when the building first opened. Thus, The Toledo Wheelbarrow Company will greet you when you arrive. We can live with that. Especially when this is our view…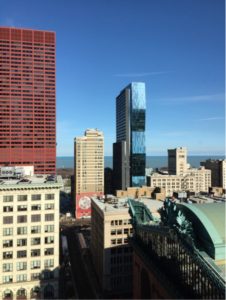 So whether you're coming in to work with us in our lovely new confines in Chicago, in our Studio City location, or patching with us from your computer or home set up—we're so appreciative we get to play with you. Looking forward to working with you again very soon! œ
Copyright © 2016 by Kate McClanaghan, Inc. All Rights Reserved.