NOVEMBER NEWSLETTER 2013
"Each of us has been put on Earth with the ability to do something well.  We cheat ourselves and the world if we don't use that ability as best we can."
– George Allen, Sr.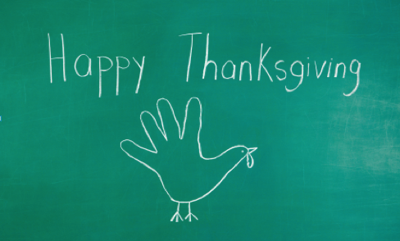 How to Create Your Career as a Working Talent
Unless you've been sleeping, you must know it's imperative to drive traffic to your voice-over demo Website.  This is your most vital tool in making your demos available to those most likely to professionally hire or represent you.
Promotion is at least 90 percent of your job as a talent, and regardless of how successful you become, this never goes away.
When it comes to voice-over, promotion is successfully done two ways: through repeated direct mailing postcards that forward your name and Web address, especially to ad-agency creatives (people most likely to hire you), as well as continuous promotion to talent agents until you secure representation with at least three nationwide.
Promoting yourself is as much your job as a professional talent as maintaining your performance skills.  This continues to be the case even after you have achieved a certain status as a known and established actor.  The objective is to establish youself as a known and trusted brand in voice-over.  That takes time, commitment, and momentum.
You could have a Maserati for a demo, but if it remains in the garage it won't get you anywhere.
It's important to point out that ad-agency creatives neither need nor accept headshots, and they aren't receptive to unsolicited promotional e-mails.  In fact, they repel them.  Like you, they consider them spam. All the more reason to forward your brand with repeated promotion of your voice-over demo postcards. This is a unique promo opportunity afforded solely to voice-over talent—and therefore a terrific opportunity for you!
Your postcards promote your Website; your Website promotes your demos. The more you promote, the more accessible you'll be to the work, the more you'll make your name known, the more likely you'll see a return on your initial investment by securing steady work in this business.
According to statistics, it will take you 150 to 200 auditions or more to land a job, so you can't rely solely on auditions to secure bookings. You will be more than doubling your opportunities if you continually direct mail your promotional postcards to the various producers and contacts your demos are designed to service. Your goal is to make it easy for them to hire you. ›
Audition from Anywhere
What's that? Your agent just shot you an audition she needs back inside 2 – 3 hours and you're still at work? No sweat! Hop out to your car or the cloakroom with your iPhone or iPad to record, edit and convert it to an mp3 as easy as you please!
Discover how you can submit an audition you can be truly proud and confident of with a simple re-Orientation through SOUND ADVICE.  (If you haven't worked with us before, this is a wonderful place to begin—with our in-depth, custom-tailored, 2-hour career consultation that will enlighten, inspire and encourage you with industry advances few, if any, Pros know about or have ever considered.)
While you're at it, update your copy of "The SOUND ADVICE Encyclopedia of Voice-over & the Business of Being a Working Talent". Purchase your digital copy from iTunes or Amazon for your iPad or Kindle! GENIUS! No excuses. Now you HAVE to succeed! ›
That's the THANKS You Get!
Last month, Avid SOUND ADVICER, Timmy Morgan, contributed his valuable input into one of best podcasts yet: "The Benefits of Pay-to-Play VO Sites".  Well, he just wrote us with an update…
Thought you'd enjoy knowing this in light of our fun podcast: I was just selected for a $500 gig off voice123 today. Nothing huge – yay me.  BUT – I actually submitted the wrong audition for the job.  I had auditioned for 2 jobs at one time and it was really late and I submitted the wrong read…and I STILL BOOKED IT!!!  haha!!!  I talked with the guy today and he told me that they really liked my voice and that the majority of the auditions they received SUCKED – lots of really low voices, auditions that sounded like they were recorded over the phone, people that were way out of the age specified in the specs, etc.!  So there ya go – if you're a half decent voice actor, you can actually submit the wrong audition and still book work on voice123!!  haha!  I wish this had happened before our podcast.  Just thought you'd enjoy knowing that!
A Page from Our BOOK
In case you missed it, we fully updated our The SOUND ADVICE Encyclopedia of Voice-over & the Business of Being a Working Talent yet AGAIN! (That's how much this industry has changed!)  And our book is about to be available digitally. It's still more than 500 fantastic pages of pure, unadulterated insider info that's designed to "release the hounds" on your career.
For instance, there are a number of terms and phrases you should know, in order to work smarter.  Such as…
matching The term used when you are trying to re-create the timbre, emotion, inflection, phrasing, volume/proximity, and tempo of a delivery, to make a slight adjustment or to correct a minor error in the initial read.
Also, if at a session the client preferred a specific take and simply wants to change a line or phrase he may have you punch in the corrected line. This requires you match the original delivery as close as possible.
The truth is there are only three circumstances in which one specific delivery is required from you:
When you are understudying a stage role.  According to Actors' Equity, you are expected to re-create the original actor's performance as closely as possible.

When you are in a professional touring company of a stage production (such as Wicked or Hairspray). These productions are very strictly choreographed to match the original production—to the letter in every way in order to offer a consistent product from one show to the next, therefore the original show becomes the blueprint for the touring companies. Additionally, these productions are often heavy "tech" shows, and straying from the program could increase the risk of injury to cast and crew.
And—when adding or correcting a line in a voice-over or on-camera production (known as ADR* or looping).
Other than that, matching is not the desired goal of a performance; it's only a tool and nothing more.  And THAT, my friend, is why we're the only place going called SOUND ADVICE.  If you haven't secured a copy for yourself yet, click here for more info: http://voiceoverinfo.com/the-sound-advice-encyclopedia-of-voice-over/
* ADR stands for Automated Dialogue Replacement, it's also known as looping.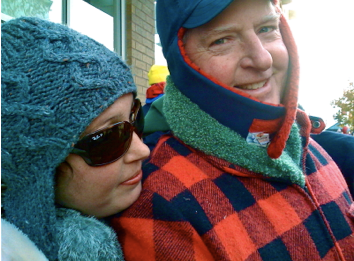 Thank Goodness
Maybe it's due to the premature nip in the air, or the simple fact that what I love most about this time of year is that my favorite holiday is upon us once more: Thanksgiving.  It makes us all stop and appreciate family, food, warmth, color, and memories of those that have touch our lives over the past year that add so much to making life worthwhile.
You're what I'm thankful for.  So, thank you.  I'm so pleased to have you in my life!
Wishing you and yours…peace and plenty of it.  ›
Kate McClanaghan, Inc. © 2013. All Rights Reserved.