October Newsletter 2013
"Live as if you were to die tomorrow. Learn as if you were to live forever."
― Mahatma Gandhi
How to Turn Your Postcard Mailings Into Direct Links to Your Demos
Ah, technology. Who knew the future would arrive so soon and bring with it the very thing every professional marketer has dreamed of since watching The Jetsons on Saturday mornings as a kid? They're called QR Codes, short for Quick Response Codes.
QR Codes can be scanned with a simple app from any smart phone or iPad. They lead the individual directly to your voice-over Web site. In fact, that link to your site will then be bookmarked on the mobile device until it's removed at a later date.
But wait, the plot thickens! Considering all creatives rely more on their mobile devices than on their laptops (as nearly any self-respecting businessperson would) it stands to reason you now can promote and communicate with them on these terms to greater effect than ever before.
According to industry data, ad agency creatives (your targeted audience and potential clients) are far more likely to be receptive to scanning your QR Code off your promotional postcard than if you were to send them an e-mail with a direct link to your site! In fact, stats show less than 8 percent of e-mailed site links are ever accessed. And yet greater than 80 percent of all sites scanned via QR Codes are not only accessed, the sites are accessed repeatedly—up to 10 times during the four weeks that follow first scanning the QR Code. Now, that's a dramatic promotional improvement!
It's also worth noting: The average QR Code is generally kept on the mobile device for up to three months—just in time for your next postcard mailing to that region! How opportune!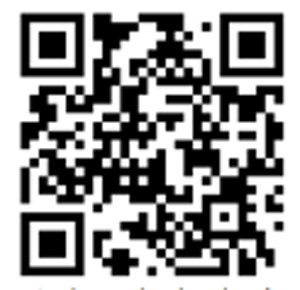 Suffice it to say, by adding a QR Code to the back of your promotional postcards offers you a far greater advantage to being heard than ever before and by your targeted audience. What could be better? They turn your postcard into an interactive promotional tool! Provided your Web site wasn't designed solely in Flash, as Flash will never be read on iPhones and iPads, and therefore those sites will not be able to be seen on these devices. Besides QR Codes are free to create, and QR Readers (used to scan them) are free to download as well.
So, given all of this, the value of direct mailing your promotional postcards has just increased by at least 80 percent over any other time in the history of promotion, making your future far more optimistic. Provided you're promoting yourself, of course.
There's NEVER been a better time to promote. Seize the day! ›
"What's Your Rate?"
Only recently have professional voice-overs had to ponder the question, "What's your rate?"  Historically that's a question a talent agent answers, not the talent. Yet in radio circles, where they are used to writing, voicing, and producing hundreds of spots a week for local station vendors, professional recording engineers are replaced with hurried edits off a radio talent's laptop; seasoned producers, casting directors, and talent agents are replaced with anxiety-driven, bargain-basement rates to vendors that would probably rise to the occasion if they were given a realistic estimate.
Instead, radio talent, so worried they will not get the job unless they dramatically low-ball the rate, act on this dreadful misconception: "I'll give them the first one for $25, and charge a higher rate later on."  To that I say, "Good luck!"
The problem is you set a precedent with the first job you do with a new production client.  And if you tell a new client your rate is $25, for instance, they will expect that same rate again on the next job. In fact they'll base their next budget on that original quote you offered.  So, why would they use you again if your rate suddenly inflates to $250 on the next booking? ($250 is the average rate for a voice-over on a basic nonunion small-market radio spot.) You can't very well charge 10 times what you initially charged and expect to hang on to that client for continued business, even if you forewarned them. They probably won't remember and will only have canceled checks in their past accounts to go by with the deflated rate. The point is, this won't make your client happy, and rightfully so.  Would you be okay with that if you were in their shoes?  Charging below-basement rates to new clients serves only to devalue your work and the work of others in the profession, as well as devaluing the worth of talent agents and recording engineers whose skills are completely overlooked in this scenario.
Our best advice to you as a new talent when it comes to offering a rate for your services:  Stay out of it!  NEVER hang a shingle out saying you cost $X amount as a flat fee.  There is NO flat fee for performance.  Why?  Because there are far too many variables in the equation! Every production is unique as are the demands of the project, and what the client intends to use your performance for (i.e. web, radio, cable, etc.) therefore the value of the job (your rate) is a variable.
A rate for your skills, personality, and performance is determined by the intended and ultimate use of the final audio—NEVER how long the final audio will be, and it never has.  (Except under extraneous circumstances as witnessed with low-rent online casting sites that have served only to benefit the client and never the voice talent.)
Our best advice:  leave it to the professionals whenever possible.  This is one of the primary reasons why you want to secure proper representation with a seasoned talent agent.
At SOUND ADVICE, we show you how to secure talent agents in a variety of regions across the country to offer you the greatest opportunities possible during our Orientation (or even our re-Orientation if it's been a while and you need a refresher).  ›
HAPPY HALLOWEEN, GANG!
Listen for our special Halloween-inspired podcasts all month long! This is gonna be good!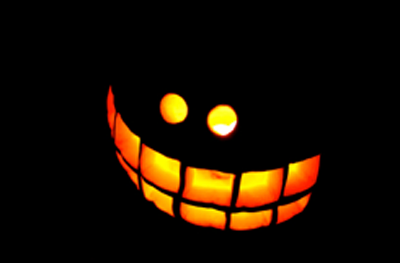 Kate McClanaghan, Inc. © 2013. All Rights Reserved.