October 2016
"Those who dream by day are cognizant of many things which escape those who dream only by night."
-Edgar Allan Poe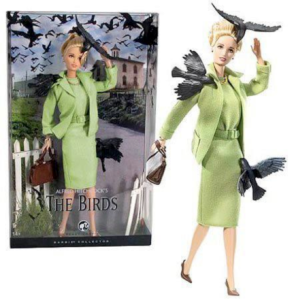 Voice Acting & Determining Your Type
Acting is a card game: The objective is to always lead with POWER. In other words, establish yourself in each hand with what you do best.
Sounds easy enough. However, the ability to determine how you're perceived on your own, especially in a mass medium such as a national TV commercial speaks to type.
It's not uncommon, even if you've been pursuing a performance career for a number of years, to only stumble upon the work you're best suited to land as a type. Intellectualizing and then ultimately accepting your type to avail yourself to the most profitable work is often an elusive effort. After all, your type may change or fall out of favor with current trends, at which point a complete reevaluation of who you are and how you're perceived would be necessary should you hope to continue. This occurs in every business; and determines whether they flourish or fail.
Nothing stays the same, and type is no exception. You may grow in (or out) of a type. Age alone will see to that. If you had been relatively successful at one time and now you're not, clearly something changed. There are a handful of factors that could be at play, and determining how you're perceived right now is a very good place to start.
For instance, you could be extremely marketable for commercial work, but might not see yourself the same as potential employers or producers might, which would curtail some of your greatest career opportunities.
This happens most often with stage actors; for them accepting commercial work would be an act of treason and considered "selling out", rather than an opportunity to earn an honest living and realize their dreams. Another trap stage actors face is mistakenly believing that acting for voice over demands wholly different skill sets compared to stage, film, or TV. This is a common misconception that's even promoted by normally very reliable sources. Certainly there are a handful of technical demands required of every medium, but beyond that, at SOUND ADVICE we maintain acting is acting is acting. These two common misconceptions ultimately prove counter-productive and counter-intuitive should you hope to have a career in this business. (It might even explain why there are so many "one-hit wonders" in voice over!)
In the meantime, those with a radio background tend to consider voice over to be the same field as broadcast, and often attempt to apply the same disciplines. In fact, voice over requires wholly different demands, expectations, and skills. You're always expected to be a voice actor, even if you have no prior acting experience.
No wonder voice over has remained elusive for so many talent for so long. Any of these mindsets could easily be attributed for impeding perfectly capable talent from establishing themselves professionally and making a stable living. There are always stigmas to overcome, regardless of experience level or type. This is precisely why we deliver only custom-tailored training. We're confident we can assist any talent in elevating their situation and realizing their dreams in this field.
To discover more about your type and our training, schedule a one-on-on-one Orientation/Career re-Boot session for yourself. ›
A Taste of Animation
We may be experiencing the Golden Age of animation right now, yet easily 70 percent of all voices utilized in animation work today are known celebrities, which would explain why a bulk of all animation is done in Los Angeles.
According to Wes Stevens, president of the VOX talent agency in L.A., "Unfortunately, the one market that just does not work well long-distance, at all, is animation. I hate to make it that black and white, but that is not a market that phone patches easily, unless you are a celeb or established. Introducing and developing a client would not be productive long-distance."
Food for thought.
That said an animation demo should consist of nothing but original characters. However, this is NOT a character demo. A character demo consists mainly of commercial work with character voices or affectations, not that we recommend anyone create a character demo—regardless of how much of a character you may be. (More on this below.)
Also, if you have dead-on impressions of existing, known, animated characters—while these abilities are exceptional, the fact remains there are working professionals you are imitating and it's not likely you'll replace them, especially, for instance, if the voices you do best originate from the creator of the animated series, such as Seth McFarlane. Take heart, these are extremely valuable skills, they simply aren't correct for use on an animated voice-over demo.
The fact is many rank-and-file animation talent (many you may never know by name) are likely to voice far more mainstream, realistic, characters. Granted many of these roles may sound somewhat overly dramatic, like something you might find on Johnny Quest or Ben 10. These are more affectations than full-blown characters.
Straighter, more realistic characters have their place on this track as well so don't neglect them. There are Moms, Dads, real kids, and such; these are roles that need to be cast as well. The animation field is often overwhelmed with wacky characters, when all that's needed is an honest, natural delivery. The more natural you sound in any given situation, the better—even as an animated character.
Regardless, each animated segment on an animated track should depict the height of the action of the scene, and the height of the emotion. There are likely to be eight to ten selections total in a single minute-long animation demo. That's it. NO LONGER than a minute, according to the most seasoned talent agents that represent the most successful animation actors.
Typically, producers and directors of animation and animated series will listen to your track and then audition you based on the fact that you have qualities they are interested in. They will put that to the test and challenge your ability to create on the fly.
It's worth noting that contrary to popular belief, not everyone in voice-over is expected to have a great variety or capacity for character voices. Of course, if you are able to pull off some terrifically kooky voices that will blow away everyone who hears them, by all means feature them on your animation track. Your spontaneous improvisational skills can also be put to good use here, too.
Unlike commercial, narrative and promo voice-over, unless you are a known star, most animation work requires you are actually in the studio with the director where the animation will be rendered, rather than having the ability to voice your animation from a remote location or studio. Therefore if you are in the Los Angeles or New York, you stand a far greater opportunity to book animation than in other regions. ›
How To Master Your VO Auditions From Home
It's said that one is the loneliest number and there's something to that. For instance, you rarely get the opportunity to see anyone else audition, especially if it's for voice-over and you're auditioning from your home computer.
Auditioning from home may pose a bit of an issue when it comes to your delivery for reasons that might surprise you, too. There's a distinct learning curve that needs to be mastered when auditioning from home—and not just technically. Many talent find themselves offering repetitive performance habits during their auditions as they become more and more familiar with this new auditioning process.
Being all by your lonesome in front of your mic at home demands you develop your self-directing skills and you continually challenge yourself. It's imperative you vary up your read and change up your attack to suit the appropriate script—especially when you have a handful of auditions to crank out quickly and return to your agents. This is the basis for our coaching at SOUND ADVICE: to build your most dynamic, most agile performance skills.
So maybe you need a tune-up. Chances are great you'll give yourself too long a runway when you begin recording your auditions from home. You'll likely overthink it, give yourself 40 takes, and then submit take 5 when all is said and done.
Considering more than half of all voice-over auditions are now recorded from simple home-recording setups, it's imperative you develop the basic skills to record, edit and submit an effective audition remotely if you intend to work with any consistency in this field. Yet none of this is immediately intuitive. It takes practice and assistance. You don't want to subject your talent agents to your on-going mistakes and initial hiccups. It would only reflect poorly on you as a professional.
Fear not, we have a remedy! To develop your performance skills and make the most dynamic choices possible, we first suggest a Continued Coaching Package. We custom-tailored, three or more one-on-one coaching sessions into a discounted package that can be delivered in person in either one of our studios or by Skype from the comfort of your home computer. Regardless of your skill level or experience, every talent requires coaching to refresh their approach and enhance their skills from time to time. The greater the professional, the higher the yardstick: more will be expected and required of them; professional integrity is on the line.
Second, in order to develop your recording and editing mojo, we strongly suggest you sign up for an exclusive service we call Practice Auditions. This service allows you the opportunity to develop your home-recording skills over eight-consecutive weeks. You're e-mailed faux auditions which you record and edit from home, and then e-mail back to us using fictitious deadlines to challenge you just as you would actual auditions sent to you you're your talent agents.
Practice Auditions lets you make and correct common mistakes in a safe setting where you can learn from them so you'll avoid making them with your talent agents. This is the swiftest way to develop the technical audition skills you need to deliver an audition you can confidently stand behind. This remarkable process trains you to become experienced with turning around numerous auditions quickly all week long.
We've got your back. There honestly is safety in numbers. And like all of our services, training and production, this is an invaluable service you won't find anywhere else but SOUND ADVICE. ›
Copyright © 2016 by Kate McClanaghan, Inc. All Rights Reserved.