September Newsletter 2013
"I am enough of an artist to draw freely upon my imagination. Imagination is more important than knowledge. Knowledge is limited. Imagination encircles the world." – Albert Einstein
Defining Your Type
Who are you? And how are you perceived by those auditioning you?  Seems elementary enough if you're talking about someone else.  Yet, there's a prevalent fear among actors of becoming pigeonholed: confined to playing the same sort of character or genre of character until they're identified only as Sam Spade from The Maltese Falcon, Fonzie from Happy Days, or Don Corleone from The Godfather.
Well, frankly, that would be a very good problem to have. I realize this is a rather novel idea, but consider focusing on defining your most natural inclinations first and then branch out from there.
Think it through for a moment. Once you're established as a good solid type, you can later stretch beyond those parameters to create anything you want.  You can play against type, if you will.
Of course, you may later expect the same successful response you received originally when you first "hit." But you won't make your initial mark without first establishing yourself with who and what you are clearly perceived as first and foremost.
Concentrate on who you are, first and foremost. This tends to be the antithesis of conventional training, but you are far more likely to be cast for being yourself. That can be the hardest thing to play, especially when there's no effort in your performance.  
Frankly, no one is interested in seeing you work at a character. After all, if you're everything… nothing specific comes to mind.  
Next week, discover what simple tools you can apply to better determine how you're perceived.
To learn more about the SOUND ADVICE approach to voice-over and performance, check out our SERVICES page and give us a call to get scheduled. We can even coach you from the comfort of your home computer using SKYPE!  ›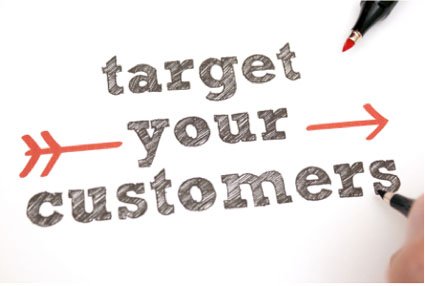 Why do I have to promote my demo? Isn't that my agent's job?
Because your career is YOUR business and you need to run it like one.
Maybe you're one of those people who repeats this mantra everyday: "I hate promoting myself. I hate it, I hate it, I hate it. Besides, I have no idea how to go about it." (Hmm. Could be why you hate it.)
Maybe you think someone else is supposed to handle all your promotion as a working talent.  If you do you will be abandoning your career to those with less heart and drive than you.  No one cares as much about your career as you do.  Okay, maybe we do, here at SOUND ADVICE, but that's besides the point.  We're not gonna do this for you either.  YOU'RE your own CEO!  But we will give you a game plan.  You simply need to execute it if you intend to work with any regularity.
And, okay, we get it.  Many talent consider promoting themselves to be "boastful" or embarrassing.  Or they lean on the excuse, "I don't want to be a pest."  Get over it! You're avoiding what needs to be done if you hope to establish or further your small business and if you intend to work at all.
Promotion is a business basic: If you consistently promote yourself and persist at it—you're going to work. You may not start out as the most talented guy in the room but your ability will most certainly increase from continual exposure to auditions and from your continued promotions.  Tenacity will pay off and allow you access to opportunities until you're connecting with the market and offering producers what you do best with greater and greater frequency.
However, there is a right and a wrong way to do promote yourself.  If you already have a demo and you're not promoting it, check out Chapter 20, How to Get Work, in "The SOUND ADVICE Encyclopedia of Voice-over & the Business of Being a Working Talent" for more details about our SOUND ADVICE mailing lists, marketing and promotional plan have been designed to maximize your efforts.
After all, as Thomas Edison had said, "Vision without execution is hallucination."  ›
Auditioning for Practice
Many novice talent will attempt to audition for projects "just for practice." Or so they think. It's unfortunate how some very well-meaning (usually nonunion) talent put an awful lot of people at risk by auditioning for jobs they have no intention of accepting.  
This is a real issue, as there is an unspoken rule of the road, even in nonunion production, that states you should NEVER audition for anything unless you intend to accept the job.
Here's why: everyone involved in hiring you will have to start over with the casting process and attempt to get approvals from all the creatives as well as corporate clients who weighed in on the decision to hire you in the first place. Easily ten to twenty people, all working behind the scenes who you'll probably never meet—all trying to make an impossible deadline within a tight budget. That'll take a few days causing deadlines and budgets to be blown. In the meantime this situation will likely place some tension between your talent agent and the producer(s).  Jobs are on the line and all due to the fact that you just cost this will cause the production to go over budget.
You never know when you might force studio time to be canceled and rescheduled and further add to the production costs no one counted on as an overage in advance. People lose their jobs and professional integrity for this sort of thing, and all because you were "just auditioning for practice."
No matter your experience level, you are always expected to behave professionally.
At SOUND ADVICE, we offer an exclusive service that allows you to develop your performance skills.  We can deliver coaching via Skype if need be and impress upon you precisely what you can expect in nearly any situation as a professional talent.  
As for "auditioning for practice", we suggest you build your home recording and editing skills as well. We call this service Practice Auditions. Over the course of eight weeks, you're e-mailed faux auditions (complete with deadlines), which you record and edit from home and e-mail back to us, just like you would for actual voice-over auditions sent by your agents and clients. This service lets you apply the self-direction training we coach while developing your ability to turn around numerous auditions all week long with greater ease and precision.
Our Practice Auditions service lets you make novice mistakes on your own where you can learn from them, so you avoid making them with your new talent agents. The goal here is to master delivering an audition from home while instilling confidence in your agents who agreed to represent you, rather than making them worry whether you're up to the task. Learn more about this unique service here. ›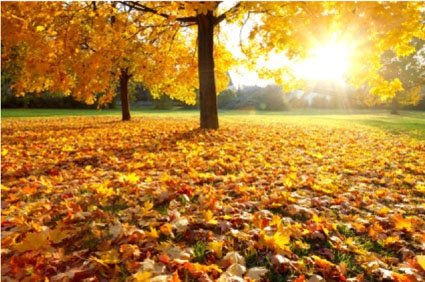 Our Back-to-School Special
With the gradual changing of the season come ample opportunities. Vacations have been taken (by some), and now producers and various clients are gearing up for scores of productions for the final quarter of the year.  Make it your mission to deliver your very best, make yourself known and available to all the wonderful opportunities that may have been on hold until now.  
If your demo doesn't rep you well, or your performance muscle a bit wobbly from lack of use, or maybe you simply have not promoted yourself either to secure an effective talent agent in a while, or promoted yourself well to your target audience who may not know your name or heard your demos yet—it's time to move into action!  We're here to help.
Give us a ring… or check out our eTutorials that are currently on SPECIAL.  They are as easy and affordable and can be done from the comfort of your home computer. It's promote or perish… and the latter is not an option!  
Kate McClanaghan, Inc. © 2013. All Rights Reserved.