SOUND ADVICE April 2013 Newsletter
"Reality really is theater. There's no other way to describe it. It's all so nonsensical, ridiculous and chaotic." – Joe Rogan
Actual Sound Garden Discovered
With the season turning to Spring, the air's filled with the sounds of birds, bees and a few rather unexpected sounds: in at least one garden.  In Bellbangle, Connecticut the flowers are literally ringing. A variety of tulips, daffodils and hyacinth have been delivering a display of chime-like tones.  One regional gardener stated, "I could have sworn 'All My Loving' by the Beatles was playing when I first got to work this morning.  At lunch it sounded like the Notre Dame fight song.  Now, it sounds like… (listening) it sounds like 'Controversy' by Prince. If this is what spring sounds like—bring on summer!"  Sounds good!  
Can Diet Improve Your Acting Skills?
Researchers now claim a steady diet of ham, bacon and baloney will actually improve one's acting ability.  After extensive testing and decades of research, the dedicated study group at M.I.T. determined consuming great amounts of pork prior to performance dramatically improves the professional outcome.  Proving what many have thought for years, some of the best actors actually are in fact full of baloney. According to the study, every Academy Award winner since Chinatown in 1976 has deliberately gorged themselves on pulled pork, shaved ham and swiss, Jones sausage links and mounds of Oscar Mayer's Thick Cut bacon.  
Recently the Academy Chairman claimed, "Rene Zellweger was a "gimme".  Nicole Kidman and Catherine Zeta-Jones both sat on her and forced fed her when they worked with her.  It really was for her own good."  The rest is Hollywood history.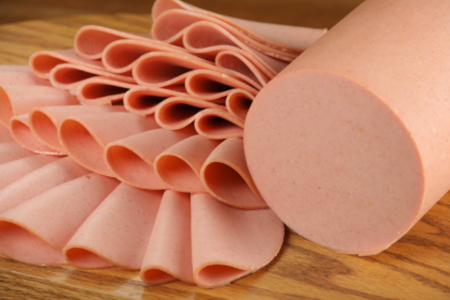 Where You APP
In an attempt to locate potential acting and voice over opportunities, Apple (naturally) has released an APP for that.   However, reviews are mixed as to its success.
"We can't vouch for whether these projects are artistically fulfilling, but you have to admit there are an awful lot of them!" reported Where You APP developer, Andy Sizemore, as he demonstrated the application on his iPad.
According to local talent agent, Brenda Beiberman (of Beiberman, Babble & Black), "Oh, sure this Sizemore kid can pump out projects from this thing, but what's the job really worth without an agent on board?"
One local actress, who asked to remain nameless, complained, "I just got booked on my third mime job this month through this thing.  Oh, sure I was happy at first when I made $50, but I didn't get in this business to remain a mime."
Nevertheless, WHERE YOU APP has remained on the Top 10 Most Popular APPs for 10 straight weeks now.  And climbing.
SOUND ADVICE Takes Over the World
You may have learned our flagship SOUND ADVICE studio in Chicago moved to the historic Fine Arts Building on Michigan Avenue a couple years ago.  This move went so well we currently have plans to set up shop among the sprawling facilities of the Louvre Museum in Paris!  "That's right! Today the Louvre—tomorrow the top of the Empire State Building," founder, Kate McClanaghan told onlookers in Paris as street artists hurriedly sketched chalk drawings on the sidewalks nearby.
"What next?" Chicago studio manager and head of production, Jeff Finney was over heard muttering to engineer, Travis Dunsmuir. "We'll be opening a SOUND ADVICE studio in the Bonneville Salt Flats of Utah before long!" 
Truth be told, plans to open a SOUND ADVICE studio near the Great Wall of China were recently scrapped due in large part for the lack of parking. 
"I'm holding out for the South Korean studio," LA engineer Chin Yi claimed.
Expansion seems inevitable. Next stop the moon! Ain't technology a wonderful thing?
Nevertheless, if you find you can only manage to work it out to connect with us through our LA or Chicago offices, even if it's only by Skype…well, that's okay, too!  We're casual!  
"In my many years I have come to a conclusion that one useless man is a shame, two is a law firm and three or more is a congress." – John Adams 
APRIL FOOLS, folks!
Don't take any wooden nickels!
No foolin'! 'LIKE' our SOUND ADVICE Facebook page and "The SOUND ADVICE Encyclopedia of Voice-over & the Business of Being a Working Talent" Facebook page for a chance to WIN a FREE copy of the digital version of our book for your iPad, Kindle or digital reader!