SOUND ADVICE August 2013 Newsletter
Vision without execution is hallucination."
– Thomas Edison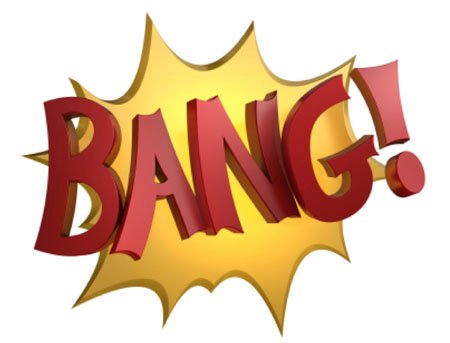 A Taste of Animation
We may be experiencing the Golden Age of animation right now, yet easily 70 percent of all voices utilized in animation work today are known celebrities, which would explain why a bulk of all animation is done in Los Angeles.
According to Wes Stevens, president of the VOX talent agency in L.A., "Unfortunately, the one market that just does not work well long-distance, at all, is animation. I hate to make it that black and white, but that is not a market that phone patches easily, unless you are a celeb or established. Introducing and developing a client would not be productive long-distance."
Food for thought.
That said an animation demo should consist of nothing but original characters. However, this is NOT a character demo. A character demo consists mainly of commercial work with character voices or affectations, not that we recommend anyone create a character demo—regardless of how much of a character you may be. (More on this below.)
Also, if you have dead-on impressions of existing, known, animated characters—while these abilities are exceptional, the fact remains there are working professionals you are imitating and it's not likely you'll replace them, especially, for instance, if the voices you do best originate from the creator of the animated series, such as Seth McFarlane. Take heart, these are extremely valuable skills, they simply aren't correct for use on an animated voice-over demo.
The fact is many rank-and-file animation talent (many you may never know by name) are likely to voice far more mainstream, realistic, characters.  Granted many of these roles may sound somewhat overly dramatic, like something you might find on Johnny Quest or Ben 10. These are more affectations than full-blown characters.
Straighter, more realistic characters have their place on this track as well so don't neglect them.  There are Moms, Dads, real kids, and such; these are roles that need to be cast as well.  The animation field is often overwhelmed with wacky characters, when all that's needed is an honest, natural delivery. The more natural you sound in any given situation, the better—even as an animated character.
Regardless, each animated segment on an animated track should depict the height of the action of the scene, and the height of the emotion.  There are likely to be eight to ten selections total in a single minute-long animation demo. That's it.  NO LONGER than a minute, according to the most seasoned talent agents that represent the most successful animation actors.
Typically, producers and directors of animation and animated series will listen to your track and then audition you based on the fact that you have qualities they are interested in.  They will put that to the test and challenge your ability to create on the fly.  
It's worth noting that contrary to popular belief, not everyone in voice-over is expected to have a great variety or capacity for character voices.  Of course, if you are able to pull off some terrifically kooky voices that will blow away everyone who hears them, by all means feature them on your animation track.  Your spontaneous improvisational skills can also be put to good use here, too.
Unlike commercial, narrative and promo voice-over, unless you are a known star, most animation work requires you are actually in the studio with the director where the animation will be rendered, rather than having the ability to voice your animation from a remote location or studio.  Therefore if you are in the Los Angeles or New York, you stand a far greater opportunity to book animation than in other regions. ›
What's Your Goal as a Talent?
If you find yourself waiting for someone to tell you what to do at every audition or session, you will likely find yourself unemployed.  No one can direct you until you've offered them something worth modifying in the first place.  Therefore, it's imperative you learn to self-direct in order to make yourself valuable to any producer, talent roster or project.
To become a successful talent you must have a goal for every voice over job, and it can't merely be to hear yourself talk.  What is it exactly that you're trying to accomplish?
We've surveyed literally thousands of industry professionals as to what they need and want from you as a talent, and there is one goal that is consistently expected of you that you may not be aware of.
Whether you're just getting started, or whether we produced your tracks some time ago (or some one else did) and you need some guidance as to what to do next, we can help. Our one-on-one Orientation is an in depth, custom-tailored career consultation intended to enlighten, inspire and educate you on exactly how to successfully proceed toward your ultimate goal of becoming an established, working talent!  (This is likely to be the revelation you've been searching for.  Even if we are re-Orienting you with your career!)
To learn the art of self-direction and more about the SOUND ADVICE approach to voice-over and performance, check out our SERVICES page and give us a call to get scheduled.  We can even coach you from the comfort of your home computer using SKYPE!  ›
The BEST Digital BOOK SPECIAL…EVER!
Make the most of your days in the sun with the owner's manual to establish and run your small business as a voice-over and working talent!
If you haven't picked up the digital version of our remarkable book, The SOUND ADVICE Encyclopedia of Voice-over & the Business of Being a Working Talent, on AMAZON and iTunes for only $1.99!*
Be sure to write us a review.  Available for Kindle and iPad… Right NOW!
Without this remarkable resource, this business is no day at the beach! ›
How to Do Voice Over 'Part-Time'
For years we've been asked at SOUND ADVICE, "Can I do voice-over part-time?" To which we confidently reply, "Sure… if you happen to know a producer who has enough work to keep you so busy they want your voice on absolutely everything and they do nothing but national spots for a variety of major market products or services."
Okay, barring that option, the fact remains part-time for any other business is 20 hours a week.  So, it stands to reason if you were to dedicate ten hours a week to developing and working your skills and another ten hours to promoting your demos then you most certainly stand a far greater chance in becoming a full-time working voice talent. But that means you have to consistently put in the hours.
So, dedicate yourself to working on your career for no less than 20 hours a week.  Or part time, if you will.  Whattya know?  You've got a part-time summer job!  (Beat's flippin' burgers for minimum wage!)
If you're only just starting out, positioning and prepping yourself for what the job takes to be a working talent requires at the very least 10 to 20 hours a week. This is how you become a professional.  It takes commitment.  You have to put in the hours.
Becoming a steady, working talent takes a great deal of persistence, just like any other start-up business.  That's realistic, and from our experience, an incredibly effective business model.
Realistically you should treat your (would-be) acting career as a start-up or small business.  In fact, at SOUND ADVICE we absolutely insist on it.  While you're expected to be skilled and agile enough to simply "play" during the session, every other aspect of this business—the other 90-95% of this business demands you approach it as a proper profession.
Our intention is to give you the greatest opportunity to study this field by giving you step-by-step training and specific advice when it comes to establishing yourself as freelance working talent. Call us NOW to schedule a custom-tailored coaching package to sharpen your skills. Use your summer well. Keep the ball in play!  
Even if you're no where near either our Chicago or Los Angeles studios, we're as near as your home computer. Schedule a SKYPE session and we're good to go rain or shine!  ›
Kate McClanaghan, Inc. © 2013. All Rights Reserved.