"There is magic in the night when 
pumpkins glow by moonlight." –Unknown
You're the Only One of YOU!
Not all would-be voice talent, or even established voiceovers have acting experience. You may come from radio and broadcast culture, and have a distinct announcer-type delivery. You may consider yourself an announcer rather than voice actor. Or maybe you have a corporate work history, and the extent of your performance background thus far might solely be public speaking. 
Every talent has their own set of assets and obstacles, whether you're an established actor when you first expose yourself to voiceover or not. And the very same demands are required of you whether you're an experienced voice actor or not. 
Certainly a bulk of the voice over work today is considered 'announce'. Regardless, you're paid to have a pulse. You're expected to bring life to the text and have a point-of-view.  Every performance you deliver is expected to sound like you're thinking out loud, rather than the writer simply putting words in your mouth like a puppet. 
Unfortunately, far too many talent sound forced or sell-y, even if they have extensive experience. So, rest assured, you newbie talent out there, it's not solely the plight of a novice voice over to require training, technique and guidance. This unwanted affect can easily manifest after years of delivering radio announcements with the same over-the-top attack, or after voicing scores of small market reads that create a 'muscle memory' that's generally considered off-putting by larger market spots and narrations. There's numerous ways this undesirable, by-rote sort of delivery can come about, so suffice it to say, every skill level of talent has obstacles to address and conquer. 
As an actor, whether you're just starting out, or even if you've been at it for a while, it's your job to remain present and attentive both in and out of the booth; to offer imagination, interest, point-of-view, and a sense of effortlessness to every read, regardless of whether your performance is on-camera, on stage, or voice over, for that matter. You're expected to self-direct PRIOR to any one offering you direction, and then if you are given direction that may be quite contrary to what you've been doing—you're expected to just as easily change course and seamlessly adopt what you've been given.  That takes practice. 
Of course, maintaining your promotional materials (such as demos and headshots) are necessary as you're expected to promote yourself while making yourself accessible to the work, otherwise hiring you will be far too much of a challenge to bother with. Your goal is to make hiring you a simple task. 
Such is the life of a professional voice actor.
Every skill level of talent requires coaching and must devote a minimum of 5 hours a week toward developing or maintaining your performance muscle. Otherwise your skills will atrophy, and so will your career. And we can't have that!
Keep going!
How To Become a PRO VO
How many times have you heard, "You should be making millions doing voiceover"? And while you may have an interesting voice and some natural ability, those two elements unto themselves won't sustain you as a voice actor. You have to have the commitment and inclination to build and maintain a professional career.
Here's 5 key steps to becoming a professional voiceover talent:
#1. Invest in and of yourself.
Just like any business you must invest in yourself, both literally and figuratively. Like most start ups, you can expect to spend the most money on your voiceover career during the first 3 to 5 years of your career if you intend to go the distance. You can't buy a career, but you can and should expect to pay for proper training, career coaching, producing competitive demos, on-going promotion, as well as through online casting options. It takes a great deal of tenacity to continue in any field, let alone this one. Commit.
#2. Train. Study. Apply. Repeat.
Considering a bulk of your voiceover auditions will be done from your home, it's imperative you learn to self-direct. The best training will give you techniques, drills, and advice that will assist you in continually developing your self-direction skills. If you can't give yourself a command and execute fully on the following take or so, it's unlikely you'll be agile enough to deliver the goods when you're actually offered direction during a session. Accomplishing this takes practice and repeated application. Invest in training that you can continue to learn from and use. To add to this, there's a learning curve to mastering mic technique. Therefore, you need to get on a mic as soon as possible. (Not a telephone, a microphone!) Group classes are certainly great, you get to network and play with others. But don't stop there. Nothing in voiceover is done in a group except ADR (looping), other than that—you're all by your lonesome in that booth. So be sure to get one-on-one coaching, even if it's over Skype. Often potential clients and talent agents (if they're in another region) will want to interview/audition you over Skype. No training is immediately intuitive, but with continued application your ability to deliver a variety of performance options and create on your feet will ultimately increase your confidence and others' confidence in you.
#3. Have your voiceover demo(s) professionally produced.
The best definition of a voiceover demo is: a professional demonstration of what you do best, and the sort of work you are attempting to secure more of.
It should consist of national caliber TV commercials or appear to be. If the production values are subpar, then your aesthetic will be portrayed as unprofessional. Listen to multiple demos your potential demo producer has produced that are of voice talent in the same wheelhouse as you. Your demo producer should be instrumental in defining and exploiting your greatest attributes, and that begins with supplying you with quality scripts, rather than you "choosing" or writing your own copy.
You need to rely on your producer to understand the voiceover industry as a whole. It will benefit you most to simply be the "talent" on these sessions. It's not likely you have enough industry insight to consider the forward trajectory of your career beyond completing your tracks. Record at least 6 to 8 spots for a one-minute demo (the standard industry length), even if only 5 to 6 of those spots make it to the final edit. Expect to take an hour or so for every spot you record. Take your time.
A competitive voiceover demo is not produced within only an hour or two. It's very likely you'd spend 20 minutes to a half hour on a single audition, so it stands to reason you should commit at least an hour for every spot you're crafting to represent you best on your demo.
Treat each recording session like an actual booking, rather than "just practice" or an audition. A seasoned producer should consider your future promotional plans, and provide experienced vision as to what you're best suited to play style-wise and direct you accordingly.
You need a professional demo producer who knows and cares enough to assess who you are and where you're going as a professional. Finally, avoid creating a "make-shift demo" in order to eliminate unnecessary backtracking and frustration. Besides it will only make you look bad.
#4. Develop your ability to record quality auditions from home.
Self-taping has become almost standard today. However, there's a definite learning curve to recording, editing and sending your auditions while delivering from the very best of your performance skills. Your goal is to be a professional voice talent, rather than a professional recording engineer, producer, or a production studio, especially if you already have skills in any of these various areas. Stay in your lane. It's very easy to become sidetracked (and overwhelmed) with purchasing and playing with various recording gear that may be far beyond your technical expertise or needs, for that matter. Keep it simple. Under-promise and over deliver.
#5. Go on a solid 2-3 year promotional blitzkrieg.
Having valuable performance skills and an exceptional voiceover demo doesn't mean the world will come to you—you have to go to it. This is the core reason we must promote ourselves. Certainly your talent agent (ideally) has access to voiceover work you're best suited to land, however this is YOUR career. It's your responsibility to own it and run it. You're your own manager and publicist. Dedicate at least 3 years to continually promoting yourself as a voice talent just as you would if you established any small business.
THAT'S how you become a professional voice talent.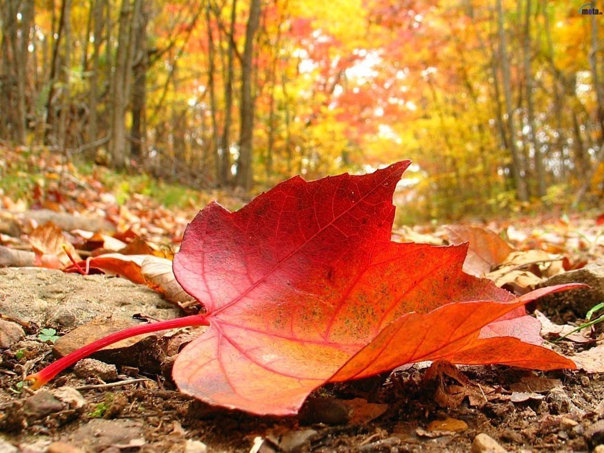 50 of the Best Movies You Might Not Have Seen Yet
to Put You in the Spirit of Autumn and Halloween
1. Whatever Happened to Baby Jane? (1962)
2. The Thing (1982)
3. Rear Window (1954)
4. Deathtrap (1982)
5. Invasion of the Body Snatchers (1978)
6. Psycho (1960)
7. No Country for Old Men (2007)
8. The Sixth Sense (1999)
9. Get Out (2017)
10. The Addam's Family (1991)
11. Young Frankenstein (1974)
12. Shallow Grave (1994)
13. Let Me In (2010)
14. Ghostbusters (1984)
15. Warlock (1989)*
16. Sleepy Hallow (1999)
17. Coraline (2009)
18. The Birds (1963)
19. The Others (2001)
20. Shaun of the Dead (2004)
21. To Kill a Mockingbird (1962)
22. Paranormal Activity (2007)
23. Dead Calm (1989)
24. M (1931)
25. The Dead Zone (1983)
26. Misery (1990)
27. Poltergeist (1982)
28. The Shining (1980)
29. Freaks (1932)
30. Alien (1979)
31. Arsenic & Old Lace* (1944)
32. In America (2002)
33. Ed Wood (1994)
34. 28 Days Later (2002)
35. Highlander (1986)
36. The Fifth Element (1997)
37. It (2017)
38. Frankenweenie (2012)
39. Night of the Living Dead (1968)
40. The Lord of the Flies (1990)
41. Dead Poets Society (1989)
42. Fantastic Mr. Fox (2009)
43. American Beauty (1999)
44. Rudy (1993)
45. The Silence of the Lambs (1991)
46. Memento (2000)
47. The Grapes of Wrath (1940)
48. Shadow of the Vampire (2000)
49. Blood Simple (1984)
50. Cat People (1942)
Enjoy!
       "No one who ever gave his best regretted it." – George Halas