SOUND ADVICE January 2013 Newsletter
"Twenty years from now you will be more disappointed by the things that you didn't do than by the ones you did do. So throw off the bowlines. Sail away from the safe harbor. Catch the trade winds in your sails. Explore. Dream. Discover."
― H. Jackson Brown Jr.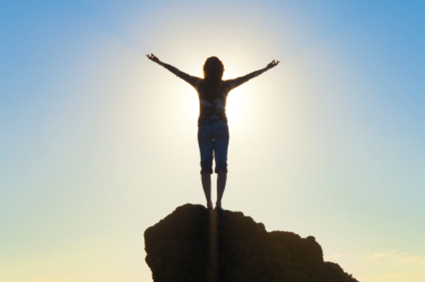 How to Determine Whether You Need a New Demo
If you have a professionally produced demo but you haven't landed a proper agent or aren't working steadily, then consider the following before completely throwing the baby out with the bath water:
Does your old demo run almost two minutes (or more)?
Do your agents handle much voice-over? (If your agent doesn't get much voice-over work, you need to promote yourself to agents that do.)
Have you sent out repeated promotional mailings (at least four to six times a year) to producers and potential clients for at least two years?
Has it been four years or more since you last updated your demos or had any coaching? Depending on your age range and the changes in the market, you may need to update or simply tweak an otherwise effective demo.
Do some of the spots on your demo sound like fake commercials rather than actual national spots?
Have you landed a few good national television spots or campaigns that you could add to your current demo?
Does your demo sound great to you, but your graphics and/or Web site undermine your professional brand? (Be sure to view your site on an iPad or Kindle.  (Do they appear on a desktop computer screen, but seem to disappear on an iPhone or iPad?)
Fear not, there's hope! First, take a listen to some of the demos featured on our demos page. Do your demos compare with the level of professional production heard here? If you're not even in the ballpark, it's time to professionally upgrade your tracks.  Give us a call at 323.464.0990 or drop us an email at info@voiceoverinfo.com to get scheduled to make the world right again. 
The Great Digital Divide
If you were born prior to 1975, chances are technology eludes you to some extent—unless you've worked in a field where computers and technology played a dominant role. Or unless you've made a concerted effort to expose yourself to today's continually advancing technology, you may have fallen behind on what you need to know to advance your career as a talent.
It wasn't that long ago when MP3s became a standard production element and the Internet became a common utility like the telephone. When they did, scores of very skillful talent were left out in the cold.  Suffice it to say, the industry hasn't been the same since. Prior to that, embracing technology was never really required of talent. Your agent would call your service, and you'd show up the next day at the studio and that'd be the extent of it.
The upside of this former audition process was it afforded talent face time with producers and casting directors, and far fewer talent were called in to audition per project.
However, times change and while technology today may offer far more talent the opportunity to audition for the same project, the benefit is there's at least 10 times more work to audition for than in years past.
You'll manage to survive only to the extent you're willing to learn how to make yourself known and available to the work. Whether you work or not relies on if you can be easily reached—via text, voice mail, and e-mail. And today you can make yourself known, through your Web site, online casting services, Facebook, LinkedIn, and various electronic submissions. We now have commonplace advances designed to make your life easier. And they will, if you embrace them.
Exhale. You may find you enjoy this. Enter: The Jetsons.
We recommend two reliable and trusted sources for your voice-over IT needs: Erik Martin to assist you in your home recording needs.  Besides our very own head of production, Jeff Finney, no one is better equipped or experienced in this area.  Check out Erik's site for more details: http://www.homerecordingstudiosetup.com/
And, for all your Web site needs, from set up to upgrades, Ron Martin is not only the best value for your buck, he's one of the kindest, most astute, Internet problem solvers you might ever meet. Contact him via e-mail at: ron@ronmartinwebdesign.com
Auditioning for Voice-over
More than half of all voice-over auditions are recorded from simple home-recording setups, while the remainder is usually done at the local talent agency. Few, if any, are held at casting agencies any more unless you live in New York.
When you first start recording your auditions from home, you're likely to record an excessive number of takes before settling on the take you want to submit.  (Many end up using take 5 or 6, after recording as many as 30 or more takes.)
If the spot is 15 seconds or less, it's generally expected you'd submit at least twodecidedly different deliveries on the same MP3. However, check the specs (the direction) of the audition.  They may want only ONE TAKE.
There are generally three things you never change: pitch, volume, and speed.  Beyond that, what's consistently required of you is a variety in inflection from take to take. Of course, when it comes to performance, there are no absolutes.  The point is: As long as you're in front of the mic (or in front of the camera) you must continue to create with each take.  It's your job.
A talent agent will certainly interview or audition you before agreeing to represent you.  Agents need to be reassured you can deliver what's promised on your demos.  So, during your initial interview (either in person or over the phone) you will likely audition for him with material that is meant to be more of a challenge in order to test your mettle.  They may want to see how you respond under pressure.
Some local talent agents often prefer you come into their office for your voice-over auditions for the first six to eight months and to develop a professional relationship with you. Although most agents will happily e-mail you the script in order for you to record your audition at home and e-mail back as an MP3.
If the audition is a dialogue, expect the audition to be held at the agency. However, every talent agency has its own policies and requirements when it comes to auditions.
Certainly if the agency is in another state, you will be required to have your own home-recording setup and either have access to ISDN (digital patch) or have it at home—free of charge.
Should you be auditioning at your local talent agency, you may have as many as eight auditions to record at a time, which is why they are not as likely to give you more than one or two takes.  They simply don't have time.
Arrive 15 minutes ahead of time to run your auditions out loud a number of times before you step into the booth to record.  Your cold-reading skills and your ability to break down the script on the fly will certainly be tested.
The only direction you are likely to get consistently is: "Just be yourself." Direction or specifics (also known as specs) vary from one production to the next. But by and large, they are looking for someone comfortable in her own skin, and you are simply expected to offer a natural, honest version of yourself.
Novice talent often audition for projects "just for practice."  Or so they think.  However, even nonunion talent put an awful lot of people at risk by auditioning for jobs they have no intention of accepting.  NEVER audition for anything unless you intend to accept the job. No matter your experience level, you are always expected to behave professionally.
So much of auditioning is confidence.  Those hiring you want to know they can count on you to come through, but if you send up numerous red flags you'll continue to wonder why you aren't getting booked, and the various producers who really could and would hire you will take a pass on you because you appear makeshift and thrown together.
Even if you're only just beginning, it's imperative you carry yourself as the pro you intend to be.
If you haven't had a proper one-on-one coaching session in a while, regardless of your skill level or experience, we recommend you call and schedule a couple of spirited sessions with us to start the year off right.  Make the time to keep your skills sharp. We can even deliver these sessions via Skype.  Click here to learn more.  Make this year really count!