SOUND ADVICE June 2013 Newsletter
"Reach high, for stars lie hidden in your soul.  Dream deep, for every dream precedes the goal."  – Pamela Vaull Starr
The Best Time to Get an Agent
Do you suppose anything about this industry is seasonal? Actually, it is. 
You're more likely to land a talent agent between the months of June through August. Why? They're not as busy, production-wise, so, like you, they clean house and get caught up on a backlog of submissions, and prepare themselves for the coming production season, which arrives promptly every year just before or after Labor Day. (This is especially true for commercial work.)  Agents like to know they have a reliable roster of talent and these months allow them a little time to test you out. 
So, if you haven't been promoting yourself—you better get busy. Not sure how to proceed? Then check out our latest and greatest: our SOUND ADVICE online tutorials we call The Bundles.  The entire process on how to effectively secure representation is laid out in glorious detail in the first of the three, Bundle #1: "Getting Started in Voice-over." Check out our site for more details—even if you're not just getting started, maybe you're just starting over. Happens to the best of us from time to time. Regardless, there's a Bundle for everyone.
But first things first, you have to get off the hammock for 20 minutes and do something constructive. It'll be worth it!  It's fun! That's it. I'm proud of you. 
Headshots and Résumés
A good headshot and résumé is the common calling card of a professional talent pursuing on-camera or stage work.
In fact, you can't land commercial representation from a talent agent without first having a really good headshot and a decent résumé. The headshot, like your voice-over demo, is your first opportunity to let the agent know whether you are up to speed as a talent. It's a dead giveaway as to whether you know what you're doing in this business. It defines you—it types you.
One casting director put it this way, "Your headshots are a marketing tool. They must sell your type."
A talent agent will either be interested in you from what your headshot communicates and will become engaged enough to want to call you in or not. Pure and simple.
A bad headshot, like a bad demo, will turn a talent agent off in a heartbeat. It's a career killer. There's absolutely no excuse for a bad headshot, because it exhibits a complete lack of professionalism if it's not up to the industry's current standards.
So, please don't have a cheap attack when it comes to your headshots. This is one of those times where you should really spend the money. The investment will pay you back in aces if you do.
If you aren't in the ballpark, you can't play ball.
You want to be wise in your choices of photographer, shots, reproduction, and distribution. It's the difference between working and NOT working.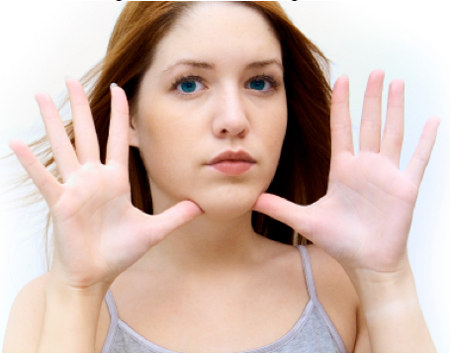 Do I Need a Headshot to Land Voice-over?
You don't need a headshot to land voice-over work; you need a headshot to land on-camera work and to land an agent who handles more than just voice-over. (And, apparently, to sell real estate.)
Not everyone pursuing voice-over is also interested in pursuing on-camera work, but since such a substantial number are, we feel it necessary to include our best advice regarding headshots. And if you're interested only in voice-over work, at least for the time being, many local talent agents will probably ask you if you're interested in pursuing on-camera, especially if that agent happens to handle both voice-over and on-camera, as many do. 
Nevertheless, should you decide at a later date you'd like to pursue on-camera work, this section should be helpful. Keep in mind sending a talent agent a headshot implies you are interested in being submitted for such work, so do this only if you actually intend to accept the work.
But don't feel you have to pursue on-camera work. If you're interested solely in voice-over work, that's perfectly acceptable and completely up to you. It's your career.
Consider this: Agents, casting directors, producers, and directors will be viewing your headshots online. Therefore, in the end, they will be viewing a thumbnail-size JPEG of your headshots.
So, to be the most effective, your main shot must be "you" coming at the camera head-on, with all of your best personality and emotion penetrating the shot. It's imperative your headshot look like YOU, the person walking into the audition. Just as your voice-over demos should sound like you. You are promoting who you are and defining the sort of work you intend to land! 
Summer Vacation Reminder
Every year it's the same thing. Scores of talent head out of town and neglect to let their talent agents know they won't be available for auditions and bookings. Oops! And with that not only are opportunities missed, but professional relationships can be destroyed. Talent agents and producers are relying on you at a moment's notice unless you inform them otherwise. This applies to any place you may have your demo online as well. Trust me, the moment you head out of town for a long weekend or an extended stay somewhere other than wherever "here" is for you—there will be a demand for your talent. If you don't return your agent's e-mail, phone call, or text because you were hiking Yosemite, you may return to discover you no longer have an agent or a steady production client. So, think ahead and do what every professional talent does: BOOK OUT.
Here's what that means, by definition, from our recently updated SOUND ADVICE Encyclopedia:
 © Kate McClanaghan, Inc. 2013. All Rights Reserved.