SOUND ADVICE March 2013 Newsletter
"Never wrestle with pigs. The pig likes it, and you both get dirty."
                                                                                            — George Bernard Shaw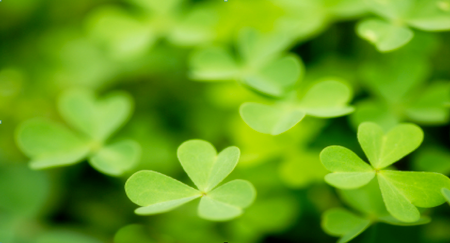 Can You Do Voice-Over Part-Time?
A good question always begs for an honest and thorough answer.  So, here's our reply to the question, 'Is it possible to do voice over part-time?'
Sure, if you happen to know a producer who has enough work to keep you so busy they want your voice on absolutely everything and they do nothing but national spots for a variety of major market products or services.
The fact is part-time for any other business is 20 hours a week.  So it stands to reason if you were to dedicate ten hours a week to working your skills and another ten hours to promoting your demos, you stand a far greater chance to becoming a full time working talent.  But that means you absolutely must put in the hours!
Consider your auditions as a form of promotion.  At SOUND ADVICE we've discovered if you rely solely on your auditions to secure work it will likely take better than ten times longer to secure work.  You must promote your brand, make your name known and drive traffic to where your demos can be heard on your voice-over ONLY demo web site through repeated direct mailings to your demo's target audience: commercial and corporate industrial producers.  (CLICK HERE to learn more about our exclusive marketing and mailing lists.)
If you intend to work and get a return on your training and demo production investment, dedicate yourself to working on your career for no less than 20 hours a week, or part time if you will.
If you're just starting out in this remarkable business, positioning and prepping yourself to be the most valuable talent you can be requires a commitment of no less than 10 to 20 hours a week. Assume a professional mindset and you will soon be considered as such.
Like any small startup business, establishing yourself as a professional voice-over talent takes a great deal of persistence and maintenance.  Lucky for you, regardless of your experience level, we're here for you!  At SOUND ADVICE our secret sauce is our exclusive collection of mailing lists and our strategic marketing plan.  No other voice-over demo production service offers such direct access to those most likely to hire YOU as a voice-over! 
High Spirits, a Wee Nip & a Bit of Luck
In honor of St. Patrick's Day on Sunday, March 17th (and given I'm about as Irish as Patty's pig), here are a few tasty Irish cocktails to help you celebrate. To be perfectly honest, I'm an Irish anomaly:  I'm a fairly decent cook and a poor bartender.  (I have two or three past employers who can attest to that.)  However, even I can make these—and they taste great!
An Irish Ginger Snap

2 ounces of

Tullamore Dew

(brand) Irish Whiskey

6 ounces of Vernor's (brand) Ginger Soda
Glass type: a tall highball glass
Pack a 12-ounce glass full of ice prior to adding the Tullamore Dew whiskey.  Add Vernor's and stir.  I insist you use this very traditional whiskey and Vernor's Ginger Soda—imported from Detroit, Michigan to get the full experience.  You won't be disappointed.
My Mother's Eyes  (non-alcoholic)
2 ounces of Fevertree (brand) Ginger Beer

6 to 8 ounces of Vernor's (brand) Ginger Soda

Splash of Pellegrino to taste
Glass type: a tall highball glass
Pack a 12-ounce glass full of ice prior to adding the Fevertree Ginger Beer.  (Contrary to what you might think, Ginger Beer doesn't contain alcohol.  And this very spirited brand offers a terrific, robust taste that'd make your Momma proud!)  Add Vernor's Ginger soda, stir and enjoy! Garnish with a sprig of mint or a twist of lemon.
A traditional Irish Coffee
1.5 ounces Irish whiskey*

5 to 6 ounces good Columbian coffee

2 teaspoons brown sugar

Heavy cream, whipped
Glass type: wine glass
Place the brown sugar in the bottom of the glass, add the whiskey, coffee and stir.  Then top off with a thick layer of whipped heavy cream. If you're too lazy (or inebriated) to bother whipping the stuff, just pour an ounce or two in over the back of a spoon. In either case, don't stir in the whipped cream, and for crying out loud, don't drizzle crème de menthe over the top. (Or I'll never speak with you again.)  
Auditioning for Practice
We've learned over the years novice talent will often attempt to audition for projects "just for practice". However, even non-union talent put an awful lot of people at risk by auditioning for jobs they have no intention of accepting.
NEVER audition for anything unless you intend to accept the job. Otherwise your talent agent will hear it from the producer.  And the producer will have to scramble to pull together all the people that have any say in casting so they can agree on someone to replace you. In addition to that, the production will likely miss their deadlines and go over-budget. People lose their jobs and valuable income over this sort of thing whether the job is Union or not, and all because you were "just auditioning for practice".
No matter your experience level, you are always expected to behave professionally.
At SOUND ADVICE, we offer a service that allows you to develop your performance and home recording skills.  We call it 'Practice Auditions'.  You're emailed faux auditions over the course of four weeks with fictitious deadlines, which you record and edit from home and email back to us, just like you would for actual voice-over auditions. This service lets you apply the self-direction training we coach, and become more familiar with turning around numerous auditions.
Our Practice Auditions service lets you make novice mistakes on your own where you can learn from them, so you avoid making them with your new talent agents. To learn more about this unique service here: http://voiceoverinfo.com/services/practice-auditions 
How to Build Your Reference Base… and Celebrate St. Patty's
At SOUND ADVICE, we encourage every talent to continually add to their 'reference base' in large part because, as a talent, if a subject is completely foreign to you, you're going to have a tough time playing it.  Certainly the Internet is a great help, but having a periphery understanding of subject is no replacement for really delving in and discovering more.  And when it comes to the entertainment industry, let's face it, you have to expose yourself to great film to even know the difference.
So, with great Celtic pride, as I manage to do every year I offer you my list of Irish film favorites to build your reference base… to celebrate St. Pat's… and just because they're really great movies!  Have an unofficial Irish Film Festival of your own and enjoy!
Kate's 'Unofficial Irish Film Festival' Selections
Agnes Browne  (1999)
The Field  (1990)
In Bruges (2008)
In The Name of the Father (1993)
In America (2002)
War of the Buttons (1994)
The Commitments (1991)
The Secret of Roan Inish (1994)
Hear My Song (1992)
Miller's Crossing  (1990)
My Left Foot  (1989)
The Wind Shakes the Barley (2006)
This Is My Father (1998)
The Quiet Man (1952)
Breakfast on Pluto (2005)
The Molly Maguires (1970)
Waking Ned Divine (1998)
The Daughter of Rosie O'Grady (1950)
Some Mother's Son (1996)
The Boxer (1997)
The Dead (1987)
Veronica Guerin (2003)
Dancing At Lughnasa (1998)
Intermission (2003)
The Playboys (1992)
The Crying Game (1992)
Into The West (1992)
Bloody Sunday (2002)
The Magdalene Sisters (2002)
Philadelphia, Here I Come (1975)
The Snapper (1993)
Michael Collins (1996)