The SOUND ADVICE November 2012 Newsletter
by Kate McClanaghan voiceoverinfo.com
"Develop an attitude of gratitude, and give thanks for everything that happens to you, knowing that every step forward is a step toward achieving something bigger and better than your current situation." —Brian Tracy, business coach
Print vs. Social Media
This is a notable sign of the times. Here's one ongoing discussion I discovered in an advertising group I'm part of on LinkedIn, which poses the question: "Do you think print advertising will ever truly go away?" The responses were very consistent from the advertising professionals.
ZR said: No. Print advertising will never go away. It is very important for branding and building customer loyalty. Print is not dead, it is just being overlooked because of social media.
JS said: While digital media is clearly highly effective, print advertising is still a viable strategy depending on objectives and target audience.
AG said: Certainly not. As long as it's a medium that people use, it should be utilized to its fullest potential. Advertising professionals should and will continue to develop engaging concepts that weave messaging through the whole fabric of media in exciting and compelling campaigns. Integrated marketing and advertising across all media channels will continue to improve in both strategy and execution.
JM said: Print media is here to stay because it gives advertisers lots of value owing to its long shelf life. (Digital promotion is only acknowledged an instant before the recipient hits delete, whereas postcard promotions from direct mailings are tactile and generally hang around for a few days.) 
TO said: I think it will always be around, but will be used to help supplement the online rather than work separately from it. For example, using print designs on HTML e-mails for a better receive or open rate.
Why is this discussion important to YOU as a voice-over and professional talent? Because it speaks volumes to what you need to do to first establish yourself in this industry and then remain accessible as a professional talent to your most critical target audience, namely commercial advertisers (known as creatives).  You must continually promote yourself for the very same reasons these professionals cite here, rather than leave your fate to a solitary talent agent to secure work.  You can't rely on auditions alone as your sole source of promotion! 
This is why you have a demo and a Web page, but you can't simply rely on having them and expect to secure work.  It's up to YOU to continually promote them.
It may come as a surprise to you, but you must drive your career with more than just auditions. (Every strata of talent needs to be reminded of this every so often, I'm afraid.) It's imperative you promote yourself with continuous direct mailings that lead people to hear your demos on your Web site in order to make your name known and to forward your brand identity.  THAT'S what will increase your opportunities.  Creatives, like everyone else, look for and respond to what's familiar.  So, make it your goal to make yourself  FAMILIAR! 
Lucky for you, at SOUND ADVICE we have the secret sauce, which, with a bit of tenacity and commitment on your part, will transport your career from relative obscurity to employment! No other voice-over demo production service offers an effective marketing strategy or the most current mailing lists as we do simply because they don't have access to the targeted professional contacts we do.  Click here to learn more: http://voiceoverinfo.com/marketing-and-promotion/ 
"What's Your Rate?"
Professional voice-overs have only recently had to ponder the question, "What's your rate?"  Historically, that's a question a talent agent answers, not the talent. Yet in radio circles, where the voice talent are used to writing, voicing, and producing hundreds of spots (known as promos) a week for local station vendors, professional recording engineers are replaced with hurried edits off a radio talent's laptop; seasoned producers, casting directors, and talent agents are replaced with anxiety-driven, bargain-basement rates to vendors that would probably rise to the occasion if they were given a realistic estimate.  
Instead, radio talent, so worried they will not get the job unless they dramatically low-ball the rate, act on this dreadful misconception: "I'll give them the first one for $25, and charge a higher rate later on."  To that I say, "Good luck!" 
The problem is you set a precedent with the first job you do with any new production client.  And if you tell a new client your rate is $25, for instance, they will expect that same rate again on the next job. In fact, they'll base their next budget on that original quote you offered.  So, why would they use you again if your rate suddenly inflates to $250 on the next booking? ($250 is the average rate for a voice-over on a basic nonunion small market radio spot.) You can't very well charge 10 times what you initially charged and expect to hang on to that client for continued business, even if you warned them in advance. They probably won't remember and will have only canceled checks with the deflated rate in their past accounts to go by. The point is, this won't make your client happy and rightfully so.  Would you be okay with that if you were in their shoes?  Charging below-basement rates to new clients serves only to devalue your work and the work of others in the profession, as well as devaluing the worth of talent agents and recording engineers whose skills are completely overlooked in this scenario.
Here at SOUND ADVICE, our best advice to you as a new talent when it comes to offering a rate for your services:  Stay out of it!  NEVER hang out a shingle saying you charge $X as a flat fee.  There is NO flat fee for performance.  Why?  Because there are far too many variables in the production equation. Every production is unique and so are the demands of the project, therefore the value of the job (your rate) is a variable.   
A rate for your skills, personality, and performance is determined by the intended and ultimate use of the final audio—NEVER how long the final audio will be, and it never has.  (Except under extraneous circumstances as witnessed with low-rent online casting sites that have served only to benefit the client and never the voice talent.)   Food for thought.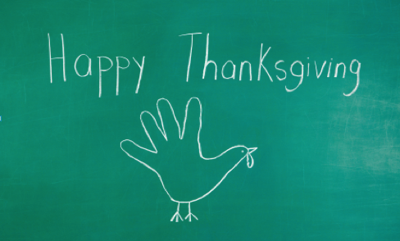 Term of the Month
IVR

This abbreviation stands for Interactive Voice Response, as in a car, or Intelligent Voice Routing, as in phone prompts.
According to Dictionary.com, IVR is "a telecommunications system, prevalent with voice mail systems, that uses a prerecorded database of voice messages to present options to a user, typically over telephone lines. When used in conjunction with voice mail, for example, these systems typically allow users to store, retrieve, and route messages, as well as interact with an underlying database server, which may allow for automated transactions and data processing."
To discover scores of industry terms like this one, check out the most up-to-date reference in the business, The SOUND ADVICE Encyclopedia of Voice-over & the Business of Being a Working Talent by SOUND ADVICE founder, Kate McClanaghan.  And now, for the month of November ONLY, purchase the soft cover edition of our book at the reduced price of $35, a more than 20% savings! Click Here to learn more and purchase a copy for yourself. 
Kate McClanaghan, Inc. © 2012. All Rights Reserved.