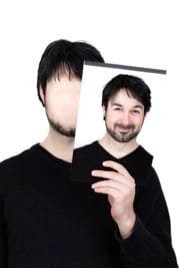 A good headshot and résumé is the common calling card of a professional talent.
You can't land commercial representation from a talent agent without first having a really good headshot and a decent résumé.  The headshot (and voiceover demo) is your first opportunity to let the agent know whether you are up to speed as a talent.  And your headshot is a dead giveaway as to whether or not you know what you're doing in this business.  It defines you—it types you.
A talent agent will either be interested in you from what your headshot communicates, and will become engaged enough to want to call you in, or he won't.  Pure and simple.

A bad headshot, like a bad demo, will turn a talent agent off in a heartbeat.  It's a career killer.  There's absolutely no excuse for a bad headshot, because it exhibits a complete lack of professionalism if it's not up to the current industry's standards.
So, please don't have a cheap attack when it comes to your headshots.  This is one of those times where you should really spend the money.  The investment will pay you back in aces if you do.
Again, if you aren't in the ballpark, you're not playing ball.
You want to be wise in your choices of photographer, shots, reproduction and distribution. It's the difference between working and NOT working.  That's why we're here.  To help clear up as much confusion on subject a possible on each of these fronts.
Voiceover vs. On-Camera
I often hear, "Why do I need a headshot to get voiceover work?"
Well, frankly, you don't need a headshot to land voiceover work, you need a headshot to land on-camera work and to land an agent who handles more than just voiceover.
Not everyone pursuing voiceover is interested in pursuing on-camera work, but since such a substantial number are, we felt it necessary to include the best advice possible on the subject.
Even if you're only interested in voiceover work, at least for the time being, the talent agents will probably ask you if you're interested in pursuing on-camera.  Don't feel you have to pursue on-camera.  If you're interested solely in voiceover work, that's perfectly acceptable.  It's your call—it's completely up to you.  It's your career.
You may decide at a later date to get a headshot and put a résumé together just to get in the door with the agents who handle both voiceover and on-camera.  We would only suggest you do this if you actually intend to throw your hat into the on-camera arena.  Giving an agent a headshot is telling the agent you want to be considered for on-camera work, and you are available and prepared to do so.
Photographers:
In Chicago, we highly recommend is Zoe McKenzie Photography,
http://zoe-photo.com or call her at 773-852-1189
And in Los Angeles, the three truly remarkable people we HIGHLY endorse are:
Dana Patrick, For reservations or questions, contact Marty at (877) 505-0008. http://www.danapatrick.com/headshots/main.html
-or-
Denise Duff, 818.769.0707 www.duffimages.com
-or-
and Paul Landry, 818.399.6899, www.paullandryphotography.com
Copyright © 2009 by Kate McClanaghan, Inc. All Rights Reserved