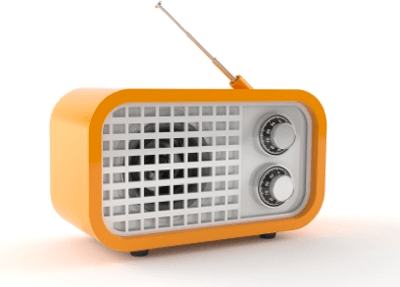 'What's Your Rate?'
Professional voice-overs have only recently had to ponder the question, "What's your rate?"  Historically that's a question a talent agent answers, not the talent. Yet in radio circles, where they are familiar with writing, voicing and producing hundreds a 'promo spots' a week for local station vendors, professional recording engineers are replaced with hurried edits off the radio talent's laptop; seasoned producers, casting directors and talent agents are replaced with anxiety-driven, bargain-basement rates to vendors that would probably rise to the occasion if they were given a realistic estimate.  
Instead, radio talent, so worried they will not get the job unless they dramatically low-ball the rate, act on this dreadful misconception: "I'll give them the first one for $25, and charge a higher rate later on."  To that I say, "Good luck!" 
The problem is you set a precedent with the first job you do with any new production client.  And if you tell a new client your rate is $25, for instance, they will expect that same rate again on the next job. In fact they'll base their next budget on that original quote you offered.  So, why would they use you again if your rate suddenly inflates to $250* on the next booking? (*$250 is the average rate for a voice-over on a basic non-union small market radio spot.) You can't very well charge 10 times what you initially charged and expect to hang on to that client for continued business, even if you forewarned them in advance. They probably won't remember and will only have cancelled checks in their past accounts to go by with the deflated rate. The point is this won't make your client happy, and rightfully so.  Would you be okay with that if you were in their shoes?  Charging below-basement rates to new clients only serves to devalue your work and the work of others in the profession, as well as devaluing the worth of talent agents and recording engineers who's skills are completely overlooked in this scenario.
Our best advice to you as a new talent when it comes to offering a rate for your services:  stay out of it!  NEVER hang a shingle out saying you cost $X amount as a flat fee.  There is NO flat fee for performance.  Why?  Because there are far too many variables in the production equation! Every production is unique and so are the demands of the project, therefore the value of the job (your rate) is a variable.   
A rate for your skills, personality and performance is determined by the intended and ultimate use of the final audio—NEVER how long the final audio will be, and it never has.  (Except under extraneous circumstances as witnessed with low-rent on-line casting sites that have only served to benefit the client and never the voice talent.)   
Food for thought.  
The information offered in this and other assorted blogs from SOUND ADVICE are often excerpts from our recently updated "THE SOUND ADVICE Encyclopedia of Voice-over & the Business of Being a Working Talent" by founder and casting director, Kate McClanaghan.  Click here to purchase a digital or 'analog' copy for yourself through our website: http://voiceoverinfo.com/services/encyclopedia
Kate McClanaghan, Inc. © 2013 All rights reserved.