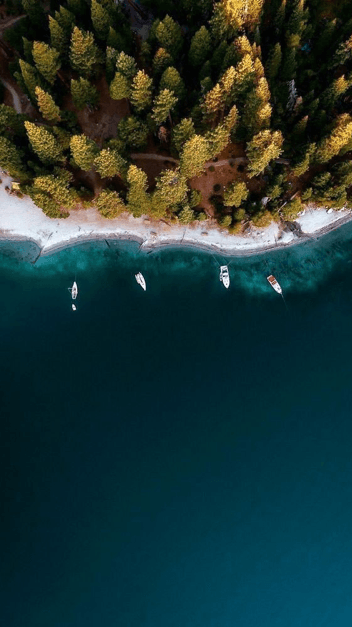 Every summer it's the same thing: balancing downtime with being productive.
If you get a chance to cut loose, by all means, take full advantage. When you consider what you're honestly gaining by allowing yourself to enjoy your summer vacation you'll improve the likelihood booking more jobs.
For instance…
READ… sit on a dock, a beach, a boat, a porch, where ever… but just READ! Spend some time getting carried away. Lose an hour or two losing your self. Read a book you loved reading years ago—see if it still holds up. Read something that was recommended by a friend, or Oprah, or something you saw online somewhere. Read something you never heard of before, from a genre you might never embrace, about a subject you know nothing about. Surprise yourself.
Read short stories. Read novels. Read a classic like Moby Dick… especially if you're sitting on a beach. Seriously. It could change your life.
PLAY GAMES… Games allow you to connect with others directly and in an abstract way, sometimes simultaneously. They help you clear your thinking, and reboot. They keep your synapsis firing, strengthen your ability to strategize, compete in a healthy, productive way, and improve relationships. They demand you get into the spirit of things and, you guessed it, you commit to play! If you win—great! Consider it a bonus! All actors have something to gain by simply embracing the joyful ability to just play, not the least of which is insight into your self and others. Imagine that.
GET OUT & EXPLORE… As voiceovers, as actors, feeding our imagination is a never-ending job. After all, if you can see it, your audience can see it. Granted your audience can't read your mind, but they can tell whether or not your imagination is engaged or not, and that's a bulk of your job. Nothing feeds your read better, longer than a true-to-form adventure, even if it's in your own backyard. Get out there, and stay out there for longer than expected. Get out of your comfort zone. I mean that both literally and figuratively.
TAKE A CLASS… Study privately especially if your training has mostly been in group classes. Take a group class especially if your training has mostly been private. PRACTICEwhat you've learned. STUDYthe recordings of each coaching within 48 hours of taking the class. Quit winging it, and employ some discipline to master a technique or two. Your career will reward you for it if you do.
BINGE WATCH SOMETHING AMAZING… C'mon, it's the Golden Age of television, for crying out loud. If I hear one more actor claim, "I hate TV", while expecting to land a recurring role on a Series, I'll scream. No wonder you're not booking, you're rejecting the very medium you're attempting to work in. I'll never understand that. Besides, there's so much remarkable TV today, streaming an award-winning series is a pleasure. Especially if it's one of the following:
"The Handmaid's Tale" (HULU) FYI, it's an extremely filmic, post-Apocalyptic suspense-drama, Fellas. Not a "Chick Flick.
"Orphan Black" (BBC America) British, suspenseful, amazing. (Again, far from a Chick Flick series.)
"Breaking Bad" (AMC) Hands down the very best TV show ever, until "The Handmaid's Tale", of course. (Yes, they are both that good.)
"Better Call Saul" (AMC) Prequel to "Breaking Bad", it's the very best pre- or sequel anything, ever. Period. Simply amazing.
"Game of Thrones" (HBO) Just get on with it already, you've been meaning to see it for way too long now. Otherwise it'll be as if you missed Halloween, Christmas and      New Year's, and you've never heard the name "Harry Potter". THAT'S how culturally relevant this series really is. It's a feast.
COMMIT & SUBMIT… If you should've gotten a new agent (or two) ages ago, now's your chance. Summer is one of the best times to pursue representation. And if you need to ready yourself to do so, then you better get busy. It's in part what summer is for—to prepare yourself to deliver your very best going forward! It's certainly the most productive thing you can create this summer: a creative future. Think of that.
Copyright © 2018 by Kate McClanaghan. All Rights Reserved.