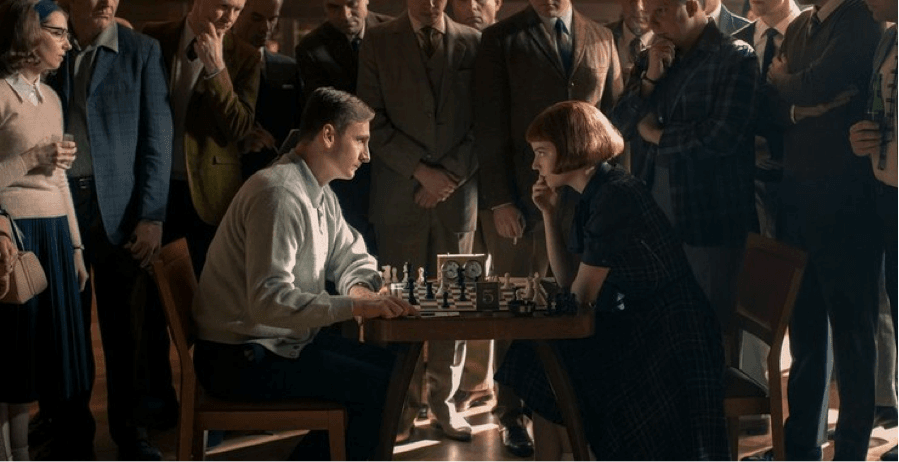 Bridgerton. Bridgerton. Bridgerton.
Phew. Now that we got that out of the way, believe it or not there's even more great viewing to be had that will certainly entertain and assist in feeding your imagination as a voice actor. After all most direction we're offered as talent tends to lead with a variety of pop culture references that are commonly found in popular TV series and movies because it affords us a common language when defining the finer points of your performance.
So, with that in mind, here are a few amazing shows to, hopefully, inform, entertain, warm your heart and, of course, FEED YOUR READ.
1. Atypical (2020) (Netflix) This is my new personal favorite series thus far.
2. Unorthodox (2020) (Amazon Prime) Shira Haas is nominated for a Golden Globe, a SAG award and was up for an Emmy last year for this series, too! Why? Watch for yourself. She's astonishing. Seriously. Not to be missed!
3. The Trial of the Chicago 7 (2020) (Netflix) This one will likely be up for best picture this year. GREAT story, great cast, and incredibly timely.
4. Your Honor (2020) (HULU) Bryan Cranston breaks a whole NEW bad in this drama. What we won't do for our kids and loved ones, eh…? YIPE.
5. Lupin (2021) (Netflix) Omar Sy heads this cast that will draw you in, despite being in French. Trust me this suspenseful series delivers big with a 2nd season en route.
6. Ozark (2017) (Amazon Prime) 4 seasons. Jason Bateman and Laura Linney take us down some dark roads in this drama certain to enthrall you.
7. Self Made (2020) (Netflix) Octavia Spencer portrays the first female, self-made, African-American millionaire. True story! It's awesome.
8. Arrested Development (2003) (Netflix) Three seasons worth of this cast of leads! It's fricken hilarious. If you've seen it before, I doubt it'll lose even an ounce of its comedic charm. So many of today's comedies do their best to mirror this show. It's that good.
9. Pretend It's a City (2021) (Netflix) Martin Scorsese and Fran Lebowitz will crack you up in this limited series. This is dessert with two extraordinary friends. (Another personal fave of mine. HILARIOUS!)
10. Dead to Me (2019) (Netflix) 3 seasons. Christina Applegate, Linda Cardellini and James Marsden lead three seasons of good stuff no one saw coming!
11. A Series of Unfortunate Events (Netflix) 3 full seasons, headed with the genius that is Neil Patrick Harris. Kids love it, but so will you!
12. The Lady and the Dale (HBO Max) Limited series. How this incredible docu-series plays out is so clever and human, masterly crafted by the Duplass Brothers. It often humorously, yet soberly imparts an honesty imbedded in this story of accused fraud and family. I strongly recommend it.
13. The Queen's Gambit (2020) Limited series. In case you missed it, the break-out star, Anya Taylor-Joy steals every scene in this limited series. If you haven't been sucked into this amazing tale of chess, empowerment and intelligence yet… get on it! It'll almost make you feel smart. Almost.
14. Master of None (2015) (Netflix) Two seasons. Aziz Ansari followed his stint on Parks and Recreation with this clever show.
15. Call My Agent! (2016) (Netflix) Four seasons. Yes, it's French, get over it. Doesn't change the fact this show is funny, touching, and no matter where you go—there you are! Funny how alike we all are as artists, regardless of the country. Methinks you might be pleasantly surprised!
Copyright © 2021 by Kate McClanaghan. All Rights Reserved.