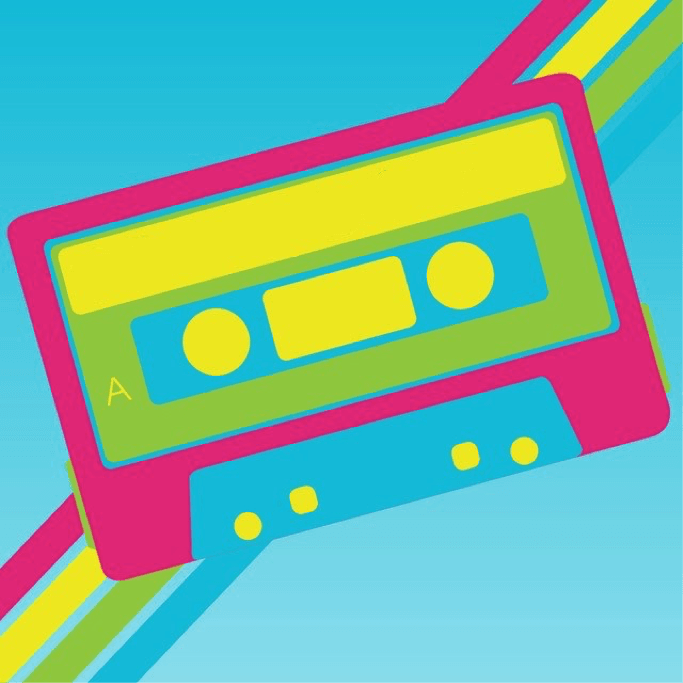 Okay, granted voiceover demos haven't been accepted in audio cassette format for more than twenty years now. Nevertheless, technology prevails as the key component that drives much of the changes we will likely continue to encounter in the voiceover industry. For instance, the acceptable standard format for voiceover demos is an MP3. That's a standard.
It can be difficult to navigate the difference between what are steadfast standards we adhere to in this business as opposed to what may result in little more than a passing whim or trend offered by varying degrees of "expertise" from seemingly reliable online sources. I only mention this because the following information will likely contradict a handful of some very well-meaning "authorities" on the subject of voiceover demos.
For more than a decade now the expectation has been for voice talent to eventually develop their home recording abilities. It used to mean, patching from one studio to another was for a select few, largely because it meant having your home recording studio set up with a rather expensive, overly technical sounding element known as ISDN. Today, offering far more affordable digital patching options allows freelancers with humble home recording set ups the ability to connect with larger, state-of-the-art, professional recording studios. It's no longer an option but a necessity to offer the ability to patch, and it's here to stay. This is easily the greatest pivot required of voiceover talent our industry has adopted. At least today those options are far simpler to adopt, master, afford, and incorporate into your daily routine.
In fact, it's nearly impossible to audition or secure representation with talent agents without defining your specific vocal branding with your single-most effective promotional tool: professionally produced voiceover demos. Well-produced demos grant you access to auditions, which then in turn allow you to work. Provided you effectively promote your demo to casting sources, producers and, of course, to talent agents who will hopefully agree to represent you. To that end, when it comes to voiceover demos, few have kept pace with the pulse on industry demands in the States quite as well as we have.
Voiceover demos generally aren't subject to trends or random fads. They are defined by professional standards and created to service our primary target audience: producers. So your demos are intended to service them, first and foremost. As a result, your demos will better service you and your career as a professional, regardless of your skill level.
A bulk of the criteria that determines the standards that define truly competitive voiceover demos are established specifically by commercial producers. Perhaps in part due to the fact that, according to Pew Research in recent years, 83.6% of all producers typically spend six to eight years in advertising before moving into a specific area of expertise, such as film, TV, documentary or games, for instance, should they choose to advance their careers into an alternate genre of production apart from advertising.
In fact, there isn't a creative profession today that doesn't call for a professionally crafted demo. Just about every creative occupation in the entertainment industry, whether that creative is an editor, a cinematographer, a CGI (Computer Generated Image) artists, a director, a producer, or an actor, both on- or off-camera, have all been expected to demonstrate the best of their abilities within the most professional context possible for literally decades now. So, that's nothing new.
The standards may vary slightly as to what distinguishes one voiceover genre from another. But suffice it to say much of the professional aims from one voiceover demo genre to another remain fairly consistent.
Voiceover demos are created to demonstrate your greatest strengths as a voice actor within one or more of essentially six distinct genres:
– Commercial
– Co-Ed (Short for Corporate-Educational and how SAG-AFTRA, the primary actor's union in America, technically refers to what's been traditionally referred to as Industrial, Corporate Announce, e-Learning, 'explainer', Narration or Corporate Narration work in recent years.)
– Promo (aka Network, TV Affiliate, and some station imagining)
– Animation/Games
– Spanish (or other language, provided the talent is fluent)
– And Political
This is not to say you need or are expected to have a demo in each and every one of these specific genres. In fact, to be clear, the average voiceover talent generally has one or two demos: Commercial and Corporate Narration. If you only have one demo, it should be a Commercial track if you hope to work with any regularity.
If you have two demos, the second is generally a Corporate Narrative track.
The primary reason: these two genres cover better than 80% of the voiceover work available according to Variety in a metrics poll in late 2021. Nevertheless, the chief variable and determining factor here is you, the individual voice talent.
That said, although it's not well disseminated online, when it comes to pursuing voiceover in the United States there are generally two distinctly different business models, or approaches to the work, that directly impacts which demos you might have produced and how to proceed in order to succeed as a professional.
One business model, developed during the mid-to-late 2000's continues to dominate online discussions. It contends you focus your efforts on pursuing voiceover work chiefly on your own (DIY) through cold calling and relying on one or more of the various Pay-to-Play (P2P) platforms. The other business model concentrates on securing representation through a handful of talent agents across the country to advance your career. One of the key differences between these two approaches is the number of voiceover demos you'll need and what those demos demonstrate to the producers most likely to hire you.
Above and beyond your skillful performance, other principal differences between these two approaches include what you're ultimately responsible for when it comes to production demands, including access to career advancing opportunities, invoicing, and the amount of pay just to name a few.
We make it our aim at Actors' Sound Advice to produce each spot to sound familiar production- and performance-wise, in order to seamlessly instill confidence in your professional abilities. Almost everything we do is private and one-on-one to afford you the greatest advantages possible. We determine and develop your greatest strengths as a voiceover through proper conditioning like that of an athlete. With us, you're trained, career counseled, guided, and produced by not one, but TWO of the voiceover industry's most seasoned, skillful and attentive experts in order to achieve optimum results.
Copyright © 2023 by Kate McClanaghan. All Rights Reserved.