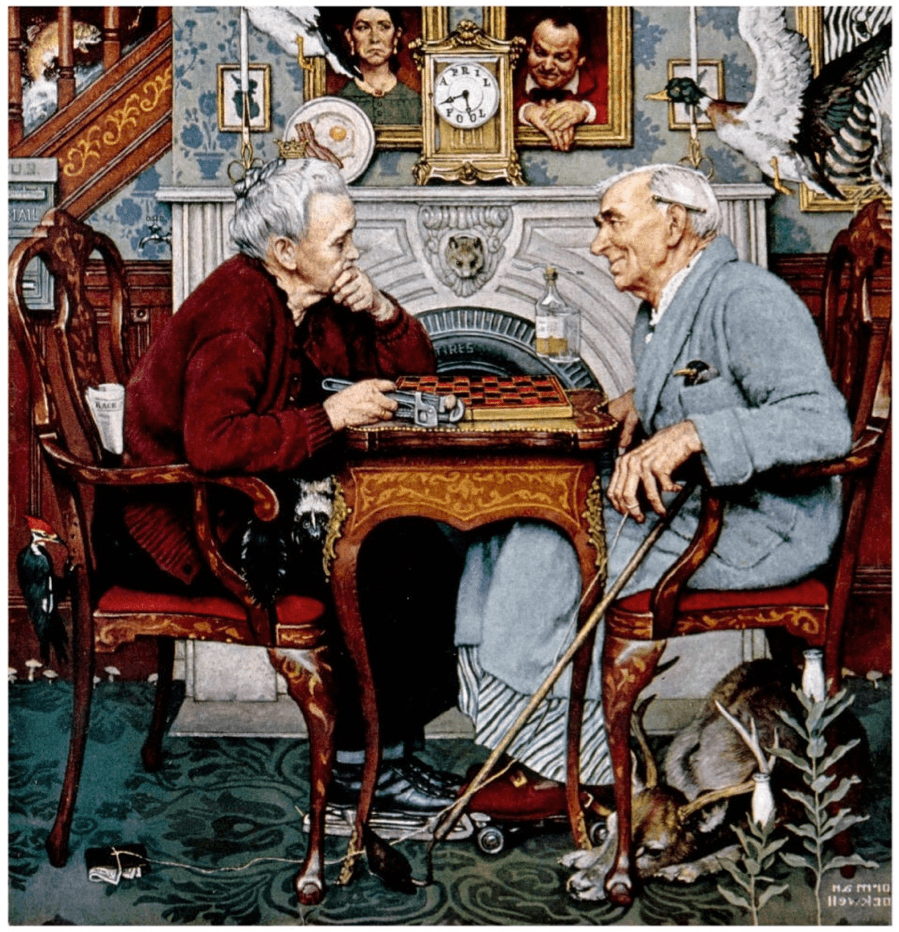 Do bigger mouths make better voiceovers?
Scientific studies have recently confirmed the greater the gob, the greater the vocal prowess! So, if your mouth isn't all that monstrous, fear not… excessive gum chewing has been linked to a more measurable mouth.
Better yet, shove your whole hand in there every day to extend the perimeters of your puss. In fact, if you add a wool sock on the end of your paw, insert that into your mouth every morning before breakfast, and recite the Gettysburg Address you'll fast become the most sought after sensation at your talent agency.
Talk about agility!
Cartoon Characters Strike Against Unfair Treatment
Tired of having random pianos and anvil's hoisted and hurled from great heights onto their tender heads, scores of ill-treated cartoon characters walked out of Warner Brothers in a dramatic fury yesterday afternoon complete with a Carl Stalling soundtrack, vowing not to return until the violence and abuse ends.
"Look at these lumps!" Pete Puma denounced, pointing to the lumps upon lumps he sported, topped only further by a tiny pork-pie hat. "I can't keep this sort of thing going. Nobody can! It's inhuman!"
"Yes, but isn't that the whole point?" stated renowned illustrator Matt Groening. This comment evoked groans from lesser-known cartoon characters and their frequently beaten sidekicks.
Disappointed at the on-going dummying down of the more rough and tumble cartoons of old, Bugs Bunny refused to comment and simply ducked paparazzi after making a dash into long-time friend and associate, George Clooney's waiting limo.
No word when the rank and file characters will return to the table or return to work.
Notable film actor Brad Pitt (Cool World) has been asked to weigh in since he's now so well-known for his good work in New Orleans and abroad, but no word has come from his camp.
Minor characters must simply wait and see.
Staff Improvements
Considering the terrific amount of technical details and expertise required to deliver to you and our BIG HOUSE clients the very best possible service, we have decided to go that extra mile and hire backup like we've never seen in our profession. Starting today—APRIL 1st, 2021… all of us here at Actors' SOUND ADVICE will have our own personal Production Monkey™. So, as soon as we can train them to wear pants and hold a spoon we ought to be in business. Until then, please bear with us during this rather kinetic, rather hectic, if not flat-out chaotic transitional period. We're confident the results will be… well, interesting.
In the meantime… we wish you HAPPY APRIL FOOL'S DAY!!
Copyright © 2021 by Kate McClanaghan. All rights reserved.