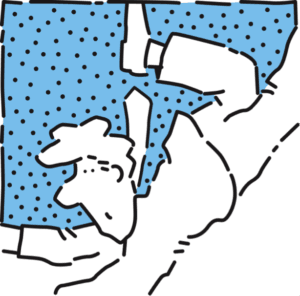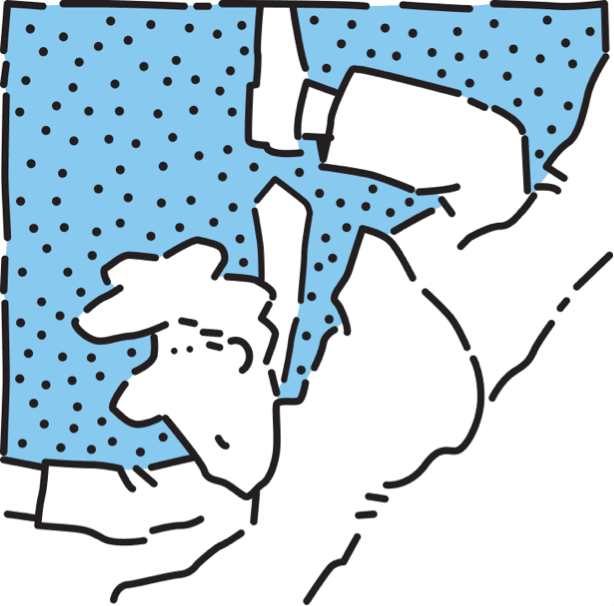 Voiceover demos, by definition, are a professional demonstration of what you do best and what you want more of. Yet many well-meaning, even experienced talent fall prey to many of the following misconceptions regarding what should and shouldn't be included on your voiceover demos. 
1. "My make-shift demo oughta hold me for a while until I start working steady—then I'll make a 'good' demo." 
Okay, who's foolin' who here? The truth is you can't book work with a lousy headshot—or a lousy voiceover demo. Period. Do it right the first time and save yourself time, money and the frustration of backtracking to correct the undermining effects of a crappy make-shift demo. 
2.  Your demos were created solely for talent agents.  
The standards for what should and shouldn't be included on your voiceover demos are defined primarily by commercial producers and creative directors from advertising agencies. They've been creating demos for themselves in order to define their own professional aesthetics for more than 50 years now with the intent to remain employed and employable. Producers and their assistants contact casting directors and your talent agents when they are looking to hire you. If you're not servicing the producers with your demos, you're not hitting your target audience. They're specifically who you create your demos for in the first place. 
3. Every spot on your demo is something you were paid to voice.
Okay, this is a major boo-boo. Just because you were paid to voice the job doesn't mean that segment belongs on your demo. Many of the jobs we book don't necessarily define us best professionally and therefore should NOT be included on your demo. So getting paid for a project included on your demo is definitely not the high water mark as to whether you should include a spot on your track. 
4. Commercial and Industrial spots can all be included on the same track.
A commercial demo consists primarily of spots that sound like national caliber TV spots, rather than radio. (Sadly, as much as we love radio—it doesn't love us back!) As for Industrial demos (also known as Corporate Announce, Narrative, or Non-Broadcast, or what the union now refers to as 'Co-Ed' or Corporate-Educational) by design are meant to service producers looking to hire voice talent that demonstrate longer form narration typically reserved for training films, documentary, medical, corporate sales, or tradeshow style narration, to name a few. Consolidating a variety of voiceover genres on the same demo effectively cancels the demo out entirely to professional talent buyers. Doing so exhibits a lack of understanding for the client's professional needs, and therefore a lack of professionalism overall. 
5. You'll spend less time producing your demo than recording an audition.
A professional voiceover demo takes time and attention. However, so many demos today are recorded within an hour or so, and mixed in as much time. No wonder, even when employing a "professional" demo producer, you may end up with chop-shop result. When you consider it's likely you'll spend 15 minutes to a half hour recording an audition you can be proud to submit to your agent, you'd think it'd be a no-brainer that you should spend about an hour simply recording on each segment on your demo.  
6. You need to update your demo every year.
The truth is once you've produced a demo you're truly proud of that represents you well, your demo should last you at least 4 to 6 years (depending on your age and as long as your voice doesn't alter dramatically within that time). That's important to know considering it will likely take you 2 to 3 years to fully establish yourself in the voiceover industry, provided the spots on your demo don't read as out of date or poorly produced. 
7. You should include dialogue spots on your demo to show you can act.
If the first thing most people ask you after they listen to your demo is, "Who's the girl?" or "Are you playing both voices?" then your demo has failed. It's creating confusion rather than defining your brand and most marketable skills. Your demo needs to feature you in a handful of realistic sounding spots. No dialogues. (Besides we haven't recorded talent together in your average professional setting in nearly 15 years.) 
8. Include random dialects and character voices.
All your voiceover demos should ever feature is you—conversational and honest, with a variety of expressions depicted within 5 or 6 commercial styles. Being yourself is more valuable than anything else you can portray. Certainly, if you're highly skilled with dialects and original character voices, be sure to include these skills on your resume. Unfortunately, they don't belong on your demos. You'll audition for spots that require special specific skills such as accents and unique character voices. 
9. Your demo should include a video component to make each spot on your track seem more authentic.
Commercial producers and various directors typically have reels that best define their work, their brand. Those pros are expected to have reels that feature video, NOT voice talent. Much of the material may even have been produced strictly for their demos, just like voice talent. And certainly all manner of creative professionals are expected to have professional demos throughout the entertainment industry because most producers initially come from commercial work. But, as a rule, voice talent are expected to feature audio ONLY demos.  
Adding video to your voiceover demo almost always backfires, because it usually undermines your professionalism, rather than the other way around. Especially when the audio production far surpasses the look of the stock footage used. So much for elevating the plausibility and seeming authenticity of your work, as your demo is meant to do.  
Additionally, video tends to age far quicker than audio, so the shelf life is likely only 2-3 years tops. Whereas audio alone, when produced well from the start, can remain relatively current. 
Besides, the objective of producing a professional VO demo is to engage producers' imaginations with your voice with exceptional audio production that forces the listener to imagine who you are and what you might look like. 
The few talent who've been convinced their voiceover demos should include video somehow never bothered to ask casting or seasoned producers about this. I'm sure it sounded like a good idea at the time. In the meantime, the nefarious demo producers who talked the novice talent into this notion walk away with a fat payday after charging substantially more simply by slapping some stock footage on to the demo, which focuses less and less on delivering strong voiceover performances and elevated audio production.  
Granted online sources encourage video be included on websites, etc. However, your voiceover demos are meant to service the people who hire voice talent most, so ignoring what's expected of you as a key industry standard that's existed now for at least 40 years is a major misstep and should be avoided entirely.  
We'll keep you posted if this element changes. But at present, go ahead and add that amazing commercial you voiced for the Super Bowl to your web page, but only add the audio to your commercial demo itself. It's the industry standard because it services in getting you hired you. Now there's a novel idea! 
10. You can produce your demo yourself. 
It took me ten years to produce my own demos, and I'm a seasoned commercial producer.  
In more than 30 years we've been around as Actors' SOUND ADVICE, I've honestly only heard two (count them, two) demos that were successfully self-produced by talent, and even then only after the talent spent three-times what the standard, professionally produced demo (such as ours) costs, and had spent a year or more producing and putting a workable order together.  
My best recommendation to you: leave it to the professionals.  
Listen to a handful of demos from our site. Then give us a call to discuss where we go from here.
Copyright © 2023 by Kate McClanaghan. All Rights Reserved..
This Article Originally Featured In