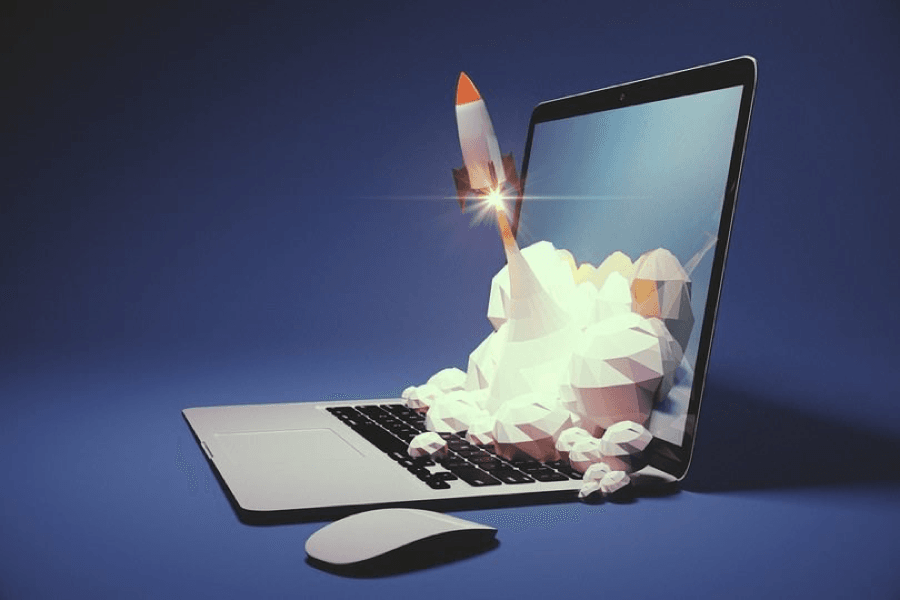 There's a saying I tend to agree with, that states: The definition of unhappiness is when reality does not meet expectation. The idea is if you have realistic expectations from the start then the likelihood of you being happier in the end is far greater.
This is in part why defining our terms as voiceovers with our clients, in lieu of securing representation with talent agents, is necessary in advance of booking jobs that will help you ensure lasting professional relationships.
First off, voiceover contracts are quite literally and legally referred to as service agreements for a reason. When working with clients, having a service agreement prepared PRIOR to booking the job as a voiceover will protect your professional integrity and help ensure timely payments.
By providing your terms of service in writing, in an email for instance, your client will understand precisely what they can expect to receive for their money. It's always best to keep it simple, create a template for yourself you can modify to suit each specific project and to accommodate unique requests clients might require that you find agreeable. Be sure to keep it professional and always triple-check the details, as that responsibility ultimately falls to you.
The most common issue and concern voice talent is late payments, or worse, non-payments. Your preparedness from the start will help to eliminate both, while instilling confidence to pave the way for future bookings.
Begin by establishing the goals of the production. What's the client attempting to accomplish production-wise with your voiceover? To do so, it's imperative you determine the following elements from your clients in order to establish your terms of service. A multitude of issues can and should be avoided entirely by establishing clear, simple terms of service in advance of taking the client on.
Be sure to ask/determine the following PRIOR to accepting the job:
1. Do you have a script? And has it been approved yet by the sources responsible to weigh in on engaging you for the project?
2. Do you have a (relative) budget? (Determine whether your potential client has a number in mind from the start. Once you determine what the client wants versus what they can afford will save time and trouble.)
3. Do you have a timeline? Is there a specific date and time the finished spot will be used, air, post, promote or stream?
4. What forms of media will your voiceover be used or repurposed in? This establishes terms of usage, as well as how long the client intends to use or repurpose the audio you voiced. The various 'forms of usage', such as TV, radio, Internet, YouTube, social media, tradeshow, cable, app, in-house, e-Learning, and so on ultimately determine your rate of pay.
5. Will the project require you'll be paid 'in perpetuity' with unlimited repurposing of your performance? If so, you can and should require 5-10 times more than your initial rate of pay if the client intends to use your performance indefinitely. Otherwise, the client is required to pay a re-use fee (which is typically the entire fee PLUS 10-20%) in order to continue to use your performance beyond the initial, designated terms of usage. (i.e. a week, a month, 6 months, 1 year, 2 years, etc.) *
6. Consider the degree of difficulty PRIOR to accepting the job. If you're unable to manage any aspect of completing the project, be sure to allow a contingency in your budget. For instance, you may determine as you proceed that you'll have to hire a recording engineer, or a UX designer, a graphic artist, pay for a music library selection, any combination of these elements will add to the production costs. Additionally, should any one other than yourself be needed to complete the project that might incur further expense to the client, rather than solely coming out of your pocket at a loss.
7. Who will the individuals required to offer you final approvals to complete the project? (It's often more than one.) You'll need emails, and, in some cases, their contact numbers.
8. What format will the client require the final audio to be delivered in and to whom to ensure the project airs, posts or streams? (Will there be a producer/engineer you'll need to deliver your link to the final audio?)
9. Will the project require an non-disclosure agreement (NDA)? If so, will they require you to supply one? If so, you'll need approvals from the client on that as well. Or perhaps they have a boilerplate option they prefer that could be modified to suit the project? In that case, make sure you aren't undermining yourself should you be agreeing their terms of service by employing their NDA.
10. Lastly, an element that's often overlooked or neglected that should be considered in advance while compiling your terms of agreement: Intended usage Vs. Actual usage, whichever is greater is what you are to be paid. This has been a production standard for eons, yet far too many inexperienced individuals have neglected to protect themselves and their voiceover business in recent years by excluding this key fiscal element with their terms of service.
* Be sure to give your client the option to renew usage for an additional fee (to compensate for additional usage) at a rate that mirrors the original costs PLUS 10-25%. But ONLY if the client renews and implements the same forms of usage as prior. Otherwise, added itemized costs to reflect additional forms of usage such as social media and tradeshow, for example. For the record, being hired to voice a project 'in perpetuity' generally incurs as much as 5-10 times the initial rate intended for a 6 month, 1-year or 2-year 'buy out', should a client request it. If they want access to unlimited 'lifts' and repurposing of your voiceover 'in perpetuity', you can accommodate them, provided their budget reflects the dramatically increased expense. Otherwise, you're short changing yourself.

Establishing Brand: Both Yours AND the Client's
It's important to keep in mind, if a potential client requests a rate from you, they're already interested in hiring you. Allow them the opportunity to rise to the occasion by knowing your value.
The key thing is not to under- or de-value your worth. The client asked for an estimate because they're trying to determine what it will take to complete their production needs using you for their vocal branding.
As the vocal brand of a product or service, you're offering credibility to the client's brand with your unique style. Your voiceover ultimately defines and (ideally) elevates both of your branding through the synergy of your two collective brands.
Lending your voiceover to a variety of projects representing an assortment of business clients is a creative process. The various production demands, and expectations, can, and likely will, change as you and the client define your terms, while developing the goals of the final production.
The Production Process
It's very likely, you may record elements the client may choose to dramatically modify what's needed and wanted during the production process.
For instance, should your voiceover not only be used for the initially intended project, but additional repurposing of that recording might also be used on a future project, related or not. In order to receive appropriate compensation it may be necessary to charge for those added forms of usage, even if you were paid for the original project. The additional forms of usage, beyond what was originally intended incur added costs to the client. Therefore, your initial estimate may need to increase to accommodate updated production changes/decisions and your billable rate may change accordingly. Be sure you inform your client from the start (and repeatedly) as production continues, by including this as a simple disclaimer at the bottom of your emails, estimates, and invoices. This is a common and useful safeguard that is legally binding, the world over.
Your objective, beyond offering the best possible performance in exchange for appropriate compensation, is to clarify what you're willing to deliver to your clients, in order to avoid miscommunications.
You might agree to a project, but later find out that the client can only pay through a company credit card. Or the client agrees to pay via PayPal but later advises you that PayPal is unavailable in their country.
Should the client inform you they can only pay via check. Checks can get lost in the mail or take forever to land in your mailbox. Frankly, mail-in checks aren't necessarily a workable option for most of us today. Generally, we suggest you require a direct digital payment option, such as PayPal, Zelle or Venmo.
Often more than simply one person from a client's company is involved in a voiceover project. For example, someone puts you in touch with their colleague in Accounting to start payment proceedings, but you never hear from either of them ever again. By requesting half up front and the balance due upon delivery of the final, client-approved audio, whenever possible. Don't ask, don't get.
It's up to YOU to guide your client with what you will and will not accept with regard to terms and billing. This is your business. Trust your gut and pay attention to red flags. Desperation is no way to run your career. And clearly there's no scarcity of work to be had, provided you educate your potential client as to your value to elevate their brand with your voiceover!
Be Sure To Establish Your Terms In Advance
Have you ever said to someone 'remember that time we …?' But they couldn't remember and just stared at you blankly? Well, that's because our memories are not reliable. That's why contracts and post-its were invented.
Your voice over contract doesn't have to be long or complicated, but it does need to be in writing—and an email suffices. In fact, an email is also serves as a time stamp to both initiate employment and conclude service. Regardless, once you create a specific template according to your voice over business specs, it can and should be modified to suit the immediate and future projects you're involved with.
The following checklist of vital points to include in your agreement when working with clients. Until you check off the following boxes, only then are you're ready to hit the booth.
How to create voice over contracts and invoices
Voice over service agreements and invoices need to include the following details:
1. Voice actor's name/company name, information, and contact details
2. Client's name and company information
3. Recording details; delivery format (WAV, MP3, or AIFF) and to WHOM, Establish who from the company will be responsible to offer final APPROVALS of the final audio; word count, usage, and length of use
4. The agreed-to compensation, payment method, late fees, and due date of payment
5. A designated set of terms and conditions according to what is relevant to both sides
6. Digital signatures and completion of production dates
SERVICE Agreement & Invoice Do's and Don'ts: 
– ALWAYS Proof your work! Check for typos and punctuation errors. When working with clients, this can mean the difference between a failed project and a repeat client. E.g. 'That's good!' vs 'That's good… ?' 
– Don't be afraid to set or negotiate the payment terms. You can ask for partial or full payment before the recording is delivered. Or, you can ask for same-day payment when you deliver the recording. You also need to decide if you can accept net terms like net 30 or 60. (In other words, waiting 30 or 60 days after delivery.)
– Only offer Net 30, 60 or 90 days terms after you've established a repeated, professional history with the client over time.
– Phrase your questions and statements clearly. For example, 'Agreed upon payment terms' is far more professional than '…the client will pay me.' As does, 'Payment/balance is due upon delivery' rather than 'the client must pay ASAP' or simply leaving payment open-ended without any expectation of payment in full.
– Avoid abbreviations in your correspondence with the client, such as "Gr8 2 hr 4rm u" may be okay for friends and family, but it's definitely not suitable for voice over contracts or invoices, and should be entirely avoided.
– Do check the final amounts. An extra zero can make the difference between agreeing to $100 or $1000 for several hours of your time.
– Save your invoice information to your CRM. Save time when the client hires you for another project in the future.
– Don't neglect your own process. Sometimes a client might come across as trustworthy and seem reliable. Don't rely go on face value when they ask for a rush job and to forgo written agreements. You can help them provided your terms are in writing–ESPECIALLY with friends in order to avoid potential conflicts and misunderstandings. Always get the project details in writing.
Clearly, non-payment situations take time, effort, energy, and even more money to resolve if it has to be handed over for collections. Should you find yourself in this sort of situation we suggest you forward the following to all necessary individuals to help expedite payment:
Template 1

:

"Hello, (CLIENT)…
Hoping this correspondence finds you well.
I'm following up on your current open invoice for (

PROJECT X)

completed on (

X date

).
Per our terms of agreement, the balance was due upon delivery or otherwise would incur an additional 5(-10)% late fee.
Please contact me directly to arrange payment and to avoid further expense.
Looking forward to completing this matter and continuing our professional alliance.
Sincerely…"
Template 2

:
Once you've been paid (late or not) and the client has paid in full, be sure to follow up with:
"Hello, (CLIENT)…
Your payment has been received, thanks!
It was great working with you on this project.
Hope to be of service to you and your Company again on future creative projects you may require professional voiceover and recording to complete!
Best wishes!"
In conclusion, these are just a few good practices and suggestions. You'll certainly discover policies and procedures of your own as you continue. The bottom line: the client will only be happy if and when you respect yourself as much as you respect your voiceover client. They aren't more valuable than you. Allow yourself equal footing to establish a truly professional relationship.
A "good deal" is only a good deal if it's a good for both sides: the client and the voice talent, equally. Not solely for the client, not solely for the voice talent—but BOTH. There's give and take in every relationship, just ensure the client isn't doing all the taking and you doing all the giving. Or the other way around for that matter!
Good communication is how you make friends, colleagues and satisfied clients. It's also imperative to maintaining your relations, whether there's an issue that needs attention or not.
There's so much more to communicating with clients. Read the complete Client Communications Checklist For Voice Actors in Voice123's Voice Over Guide      
Copyright © 2022 by Kate McClanaghan. All Rights Reserved.