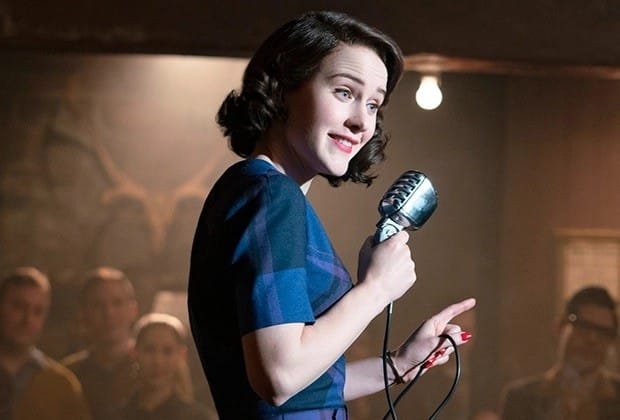 Wherever we direct our thoughts ultimately impacts our imagination and, as a result, impacts our performance as voice actors.
The same applies to writers and directors as it applies to actors, regardless of the genre or medium. Just as writers must read a great deal to improve their literary prowess and find their voice, actors need to study a variety of recorded media (film, TV and voiceover) that shape our culture and the work we'll most likely perform. Additionally, audition specs are typically crammed full of pop culture references from popular TV shows, film and social media.
It's for these reasons and more why it's so important to FEED YOUR READ. So, here are a handful of amazing series we've been anticipating to see return or premiere. Knock yourself out! 
1. The Gilded Age (HBO) Created by Julian Fellowes, Sonja Warfield, of Downton Abbey fame. Set in New York between the 1870's and 1900, this series follows the onset of the Industrial Age. Stars Cynthia Nixon, Jeanne Tripplehorn, Nathan Lane and Christine Baranski.  
2. The Marvelous Mrs. Maisel (PRIME) Season 4 returns February 18th, 2021 with 8 episodes. If you haven't caught any of the first 3 seasons, get on it! You won't be disappointed. 
3. Better Call Saul (Netflix) Season 6 and final season. If you liked Breaking Bad, meet the best prequel… EVER!
4. Atlanta (FX and HULU) Seasons 3. Donald Glover's hit series returns!
5. Barry (HBO) Season 3. Bill Hader's hit series returns!
6. Billions (SHOWTIME) Season 6. Damian Lewis and Paul Giamatti spar on billions of levels.
7. The Chi (SHOWTIME) Season 5. Lena Waithe's hit series returns! 
8. The Crown (Netflix) Season 6 and final season. Oughta be completely up to date on the Windsor's after this.
9. Fargo (FX) Season 4. This amazing series has been renewed and expected some time this year.
10. Gentleman Jack (HBO) Season 2. This period drama is unexpected and fascinating. (Based on an actual person, for what it's worth.)
11. Grace and Frankie (Netflix) Season 7 and final. Jane Fonda and Lily Tomlin will be wrapping up this astounding series. It's the playbook on how to grow old Grace and Frankie-ly!
12. The Handmaid's Tale (HULU) Season 5. No idea how Elizabeth Moss plans to follow up Season 4's bombshell ending!
13. Invasion (AppleTV+) Season 2. This incredible series inadvertently offers what could be considered the greatest metaphor for how the pandemic hit planet Earth.
14. Killing Eve (AMC and BBC America) Season 4 and final season. Sandra Oh and Jodie Comer play cat and mouse at such a high level, this series is unmatched. Not to be missed!
15. Ozark (Netflix) Season 4 and final. Dark, brooding, lethal. Jason Bateman and Laura Linney weave their web of deceit.
16.  The Other Two (HBO Max) Season 3. HILARIOUS, and somewhat overlooked. Highly recommended!
17. Peaky Blinders (Netflix) Season 6 and final. This incredible series has become a modern classic.
18. The Great (HULU) Season 3. A period drama-edy set in 18th Century Russia under Catherine the Great and her bizarre marriage. 
19. Yellowjackets (SHOWTIME) Season 2. The hit series with an incredible, prominently female cast. It's a cast full of leads.
20. Yellowstone (Paramount Network) Season 4. The series has been intriguing since it's start but seems to recently found its audience, 3 seasons in.
21. Succession (HBO) Season 4. Brian Cox is the patriarch in this exceptional series that defines excessive wealth and power. (Based loosely on Rupert Murdoch and family.)
22. Stranger Things (Netflix) Season 4. Wildly imaginative, growing up with the kids in this series is simultaneously frightening and fun.
23. Ted Lasso (AppleTV+) Season 3. Consistently endearing, a study in camaraderie, kindness and fair play. Not to be missed!
24. The Wheel of Time (PRIME) Season 2. Compared in many ways to Game of Thrones, this series follows a member of a magical organization, takes five young people on a journey, believing that one of them might be the reincarnation of the Dragon, a powerful individual prophesied to save the world or destroy it.
25. The White Lotus (HBO) Season 2. This hit series straddles humor with drama while depicting the realities of the rapidly growing gap between the 'haves' and the 'have-nots'.
Copyright © 2022 by Kate McClanaghan, All Rights Reserved.