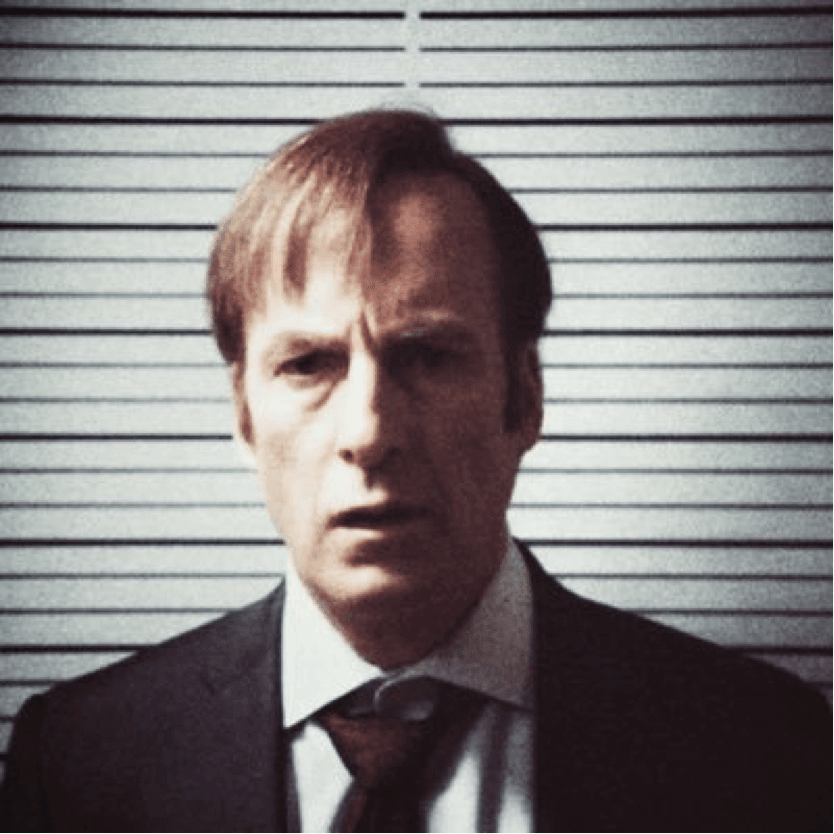 Have you seen this man? No? We have a suggestion…
Watching some of the top shows not only keeps you in step with iconic pop culture references, they're ultimately an asset to your imagination.
The most common direction we're offered as voice actors typically draws from recent shows that help define what the director, producer and casting are trying to achieve. NOT knowing what they're referring to is a disadvantage you can easily correct by allocating your down time to feeding your imagination, and therefore, your performance!
Here's a few shows we strongly recommend you binge: 
`1. Better Call Saul (Netflix) The prequel to Breaking Bad, which was quite possibly the single-most perfectly crafted TV show of all time. Until now. Catch up QUICK! This is the sixth and final season.
2. We Own This City (HBO) The first season of this extraordinary crime series follows crooked cops in Baltimore and establishes how without justice we will have no peace.
3. Barry (HBO) Bill Hader's dark comedy about a depressed, low-rent hitman from the Midwest is flat our amazing. Season three just started. You gotta see this!
4. Winning Time: The Rise of the Lakers Dynasty (HBO) To be clear: it's not a documentary. It's just flat out ENTERTAINING, much like basketball! This series is my favorite new series this year so far!
5. Invincible (Amazon) Steven Yeun, Sandra Oh and J.K. Simmons stars. This is an animated action/adventure series created by Robert Kirkman and Cory Walker based on the comic book series. Delicious. 
6. Peaky Blinders (Netflix) The most unusual gangster drama ever—located in the streets of post-war Birmingham on the verge of the 1920s, starring Cillian Murphy, Natasha O'Keeffe and Paul Anderson. 
7. Ozark (Netflix) The forth and final season is underway; Jason Bateman and Laura Linney star. Not to be missed!
8. The Handmaid's Tale (HULU) Never been to Gilead? You haven't lived until you've experienced this extraordinary series! And it's even better, even more enlightening the second (or even third) time through! FLAWLESS!
9. Killing Eve (BBC America, HULU) Suspenseful, thrilling, hilarious… need I say more?
10. The Queen's Gambit (Netflix) In case you missed it when it initially streamed, I promise this limited series will not disappoint.
11. Mare of Easttown (HBO Max) Kate Winslet and Guy Pierce serve up a New England murder mystery. Good stuff!
12. The Marvelous Mrs. Maisel (Amazon PRIME) Hilarious, touching, nostalgic, adorable, beautifully executed on every level! NOT to be missed!
13. Watchmen (HBO Max) Trippy, Sci-Fi cool that educates and truly delivers should your super hero fix need help, it will be fed by the likes of Regina King, Jeremy Irons, Louis Gossett, Jr and Yahya Abdul-Mateen II. Utterly amazing!
14. Succession (HBO Max) Brian Cox leads this remarkable cast for 3 extraordinary seasons. Every episode is a lesson in great acting. If Shakespeare wrote for TV, this would be his version of a modern day King Lear (or is Rupert Murdock?)
15. Jack Ryan (Amazon) John Krasinski in the title role doesn't disappoint. Season 3 due out at the end of the year.
16. The Kominsky Method (Netflix) The third and final season of this awesome series follows Michael Douglas as Sandy Kominsky, loosely based on the notorious acting coach, Sanford Meisner. Hilarious, touching, not to be missed!
17. Ted Lasso (AppleTV+) I get it, you need something uplifting, warm-hearted and something that renews your faith in your fellow man. Season 3 returns this summer.
18. The World's Most Extraordinary Homes (Netflix) Travel the world in remarkable luxury from the comfort of your couch. I call it 'property porn'. See for yourself!
19. The Americans (PRIME) In case you missed this amazing series when it was still on, by all means indulge. It will keep you on the edge of your seat. This series thriller does not disappoint.
20. Arrested Development (Netflix) A remarkable cast of comedic leads. A MUST see series.
21. Grace and Frankie (Netflix) The comedic tour de force series starring Jane Fonda, Lily Tomlin, Martin Sheen and Sam Waterston.
Kate McClanaghan, Inc. © 2022. All Rights Reserved.