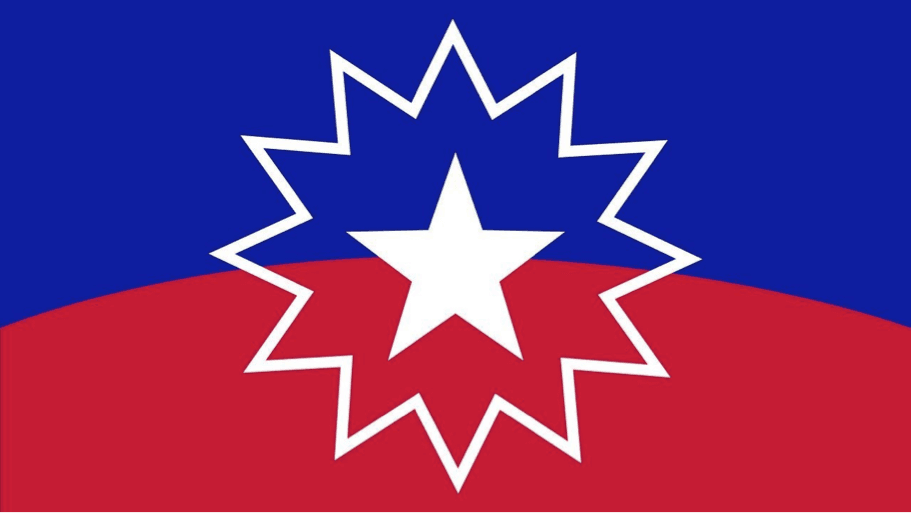 Regardless of whether you're African-American or not, African-American history is a major contributor to our collective cultural story as Americans. Yet not all Americans have front of mind knowledge of some of the most impactful events from the last hundred years or so that have largely been overlooked, ignored or flat-out whitewashed. Seems we could all use something of a cultural primer.
So, in honor of Juneteenth (June 19th, now a National holiday and this year celebrated on Monday, June 20th as well), here are some of the most extraordinary films and series to fill in a few historic blanks with regard to the African American experience while FEEDING YOUR READ as a culturally evolved American and voice actor!
Make it your mission to watch any or all of these stories in the chronology offered below to honor the experience, to better appreciate and understand where we've been and where we seem to be headed… together! They're all beautifully crafted. #BlackLivesMatter #BLM
1. Watchmen (2019) (HBO) Starring Regina King and Jeremy Irons chronicles the real-life massacre and mayhem that demolished the notorious 'Black Wall Street' in 1921 in Tulsa, Oklahoma amid this fictional sci-fi series.
2. High on the Hog (2021) (Netflix) Limited series. The history of African American food and sustenance. As American as Apple pie, as the saying goes.
3. The Color Purple (1985) (HBO Max) Whoopi Goldberg earned her first Oscar nomination, it was nominated for best picture, two best supporting actress credits for both Margaret Avery and Oprah Winfrey. This story does not disappoint!
4. Ma Rainey's Black Bottom (2020) (Netflix) Viola Davis in the title role and Chadwick Boseman head this illustrious cast and extraordinary story. It's as close to one of the most exceptional theatre experiences you can experience!
5. Cabin in the Sky (1943) Lena Horne, Louis Armstrong, Ethel Waters, Rex Ingram star. Directed by Vincent Minnelli and Busby Berkley. Features astonishing musical numbers, including the extraordinary "Stormy Weather".
6. Red Tails (2012) (Disney) A tribute to this group of African-American Tuskegee Airmen who courageously fought far more than Nazis during WWII.
7. Malcolm X (1992) (HBO Max) Denzel Washington in the title role forwards the origin story of this extraordinary, complicated American icon.
8. The United States V. Billie Holiday (2021) (HULU) Andra Day crushes it in this astonishing film that brings to light what a die hard activist Billie Holiday truly was.
9. The Immortal Life of Henrietta Lacks (2017) (HBO Max) Oprah Winfrey stars in this true story of a woman's search for insight into her mother's unintentional, unauthorized use of her cancer cells, which resulted in dramatic medical advancements.
10. Lovecraft Country (2020–present) (HBO Max) This unique horror-drama series is about a young black man who travels across the segregated 1950s United States in search of his missing father, learning of dark secrets plaguing a town on which famous horror writer H. P. Lovecraft supposedly based the location of many of his fictional tales. Stars Jonathon Majors and Jurnee Smollett
11. A Raisin in the Sun (1961) Sidney Poitier, Claudia McNeil star. An insurance settlement could make the difference between realizing the American Dream or personal ruin for this struggling black family.
12. 4 Little Girls (1997) (HBO Max) Spike Lee's astonishing documentary recalling the church bombing that took the lives of 4 little girls in Birmingham, Alabama at the onset of the Civil Rights movement.
13. Selma (2014) (HULU) David Oyelowo and Oprah Winfrey star in this drama chronicling Martin Luther King's Civil Rights walk that changed America.
14. The Heat of the Night (1967) Philadelphia police detective, Virgil Tibbs (Sidney Poitier), is arrested on suspicion of murder by Bill Gillespie (Rod Steiger), the racist police chief of tiny Sparta, Mississippi. After Tibbs proves not only his own innocence, but that of another man as well, he joins forces with Gillespie to track down the real killer.
15. Green Book (2018) (HULU) This biographical comedy-drama of piano virtuoso, Don Shirley, played to perfection by Mahershala Ali, as he toured the Deep South in the early '60's.
16. One Night in Miami (2020) (PRIME) This fictional account of 4 real friends: Muhammad Ali, Sam Cooke, Malcolm X and Jim Brown is Regina King's directorial debut and becoming a Golden Globe nominated film!
17. Hidden Figures (2016) (HULU) The untold story of three extraordinary women who had a significant impact on the Space Race! Stars Taraji P. Henson, Octavia Spencer and Janelle Monae'.
18. Da 5 Bloods (2020) (Netflix) Another Spike Lee Joint that follows 4 aging Vietnam Vets starring Delroy Lindo, Jonathan Majors, Clarke Peters, Isiah Whitlock, Jr and Chadwick Boseman. CRAZY good story!
19. Dream Girls (2006) (HULU) Jennifer Hudson, Beyonce', Eddie Murphy and Jamie Foxx headline this Broadway to silver screen classic.
20. I'm Gonna Get You, Sucka! (1988) (HULU) This is an American blaxploitation parody film written, directed by, and starring Keenen Ivory Wayans in his directorial debut.
21. BlackkKlansman (2018) (HULU) Another incredible Spike Lee film based on a true story of the first African-American detective (John David Washington) in the Colorado Springs, Colorado as he sets out to infiltrate and expose the local Ku Klux Klan chapter. The investigation actually occurred between 1978 and 1979, even though the film is set in 1972, and David Duke didn't become Grand Wizard until 1974.
22. The Trial of the Chicago 7 (2020) (Netflix) The film follows the Chicago Seven, a group of anti–Vietnam War protesters charged with conspiracy and crossing state lines with the intention of inciting riots at the 1968 Democratic National Convention in Chicago. Yahya Abdul-Mateen II is featured as political activist and Black Panther, Bobby Seale.
23. Shaft (1971) (HBO Max) An American crime action film classic directed by Gordon Parks and written by Ernest Tidyman and John D. F. Black, and starring Richard Roundtree in the title role.
24. If Beale Street Could Talk (2018) HULU) Based on James Baldwin's novel of the same name, set in the early '70's, the film follows a young woman who, with her family's support, seeks to clear the name of her wrongly charged lover and prove his innocence before the birth of their child.
25. Judas and the Black Messiah (2021) (Apple TV) The biographical account of Fred Hampton, chairman of the Illinois chapter of the Black Panther Party in the later '60's, masterfully played by Oscar winner, Daniel Kaluuya!
26. Say Amen, Somebody (1982) This documentary/musical is a game changer. Not to be missed! PREACH!
27. Do the Right Thing (1989) (HULU) Yep, Spike Lee again! The story explores a Brooklyn neighborhood's simmering racial tension, which culminates in tragedy and violence on a hot summer day. The star-studded cast features: Spike Lee, (his sister) Joie Lee, Danny Aiello, Ossie Davis, Ruby Dee, Richard Edson, Giancarlo Esposito, Bill Nunn, John Turturro, and Samuel L. Jackson, and is the feature film debut of Martin Lawrence and Rosie Perez.
28. Thelonious Monk: Straight, No Chaser (1988) American documentary film about the life of bebop pianist and composer Thelonious Monk. Good stuff!
29. Straight Outta Compton (2015) (Apple TV) This biographical drama depicts the rise and fall of the gangsta rap group N.W.A and its members Eazy-E, Ice Cube, and Dr. Dre. 
30. Boyz n the Hood (1991) (PRIME) While not a true story the film seeks inspiration from the many real-life experiences of writer/director, John Singleton. He was actually applying to film school at the University of Southern California when he came up with the script. Cast features: Cuba Gooding, Jr, Ice Cube, Laurence Fishburne, Nia Long and Angela Bassett.
31. When They See Us (2019) (Netflix) This critically acclaimed limited series by auteur, Ava Duvernay chronicles what actually happened to the 5 young black men from Harlem, labeled the Central Park 5, accused and wrongfully convicted of brutally attacking a young white woman in 1992.
32. Menace II Society (1993) Teen crime/drama film directed by the Hughes Brothers in their directorial debut.
33. The People v. O.J. Simpson: American Crime Story (2016) (FX) Two years after the 1992 LA riots, Nicole Brown Simpson and Ron Goldman were found stabbed to death outside Brown's Brentwood condominium. Brown's ex-husband, former-NFL player, broadcaster and actor, O.J. Simpson, becomes a person of interest in their murders. And so the trial (of the Century) begins…
34. Soul Food (1997) This modern classic dram-edy, produced by Kenneth "Babyface" Edmonds, Tracey Edmonds and Robert Teitel, tell the story of a family who gather every Sunday at Gramma's for dinner.
35. Chappelle's Show (2003–2006) (Netflix) Series Dave Chappelle became a household name from this unconventional sketch comedy series he created and it still holds up!
36. Fruitvale Station (2013) (Netflix) Starring Michael B. Jordan this film is based on the events leading to the death of Oscar Grant, a young man who was killed in 2009 by a police officer at the Fruitvale district station of the Bay Area Rapid Transit (BART) system in Oakland.
37. Moonlight (2016) (HULU) Winner of the Academy Award for Best Picture that year. Put simply: AMAZING!
38. Beasts of the Southern Wild (2012) (HULU) This film allows us to imagine like our six-year-old heroine, Hushpuppy. She lives with her ailing, hot-tempered father, Wink, in a small community on an island in the Louisiana bayou called the "Bathtub". Although it lies beyond the levee system that helps protect the land to the north from rising sea levels, Wink thinks it is the most beautiful place in the world and looks down on the way people live on the other side of the levee.
39. Empire (2015–2020) (HULU) Terence Howard and Taraji P. Hensen lead this remarkable musical drama series created by Lee Daniels that's a modern day interpretation of Shakespeare's Richard III. The series centers on the fictional hip hop music and entertainment company Empire Entertainment, and the drama among the members of the founders' family as they fight for control of it.
40. Insecure (2016-2021) (HBO) This dram-edy series created by and starring, Issa Rae, and writer/comic Larry Wilmore ("The Daily Show With Jon Stewart"), the series depicts the friendship of two black women in a unique, authentic way. It features the music of both indie and established artists of color, and touches on a variety of social and racial issues that relate to the contemporary black experience.
41. Atlanta (2016-present) (FX) This comedy-drama series was created by Donald Glover, and follows his character "Earn's" daily life in Atlanta, Georgia, as he tries to redeem himself in the eyes of his ex-girlfriend, who is the mother of his daughter, as well as his parents and his cousin Alfred (Brian Tyree Henry), who raps under the stage name "Paper Boi". Once he realizes that his cousin is on the verge of stardom, he desperately seeks to reconnect to improve his life and the life of his daughter, Lottie.
42. Get Out (2017) This modern horror/thriller written and directed by Jordan Peele and starring Oscar-winner, Daniel Kaluuya, as the (initially) unsuspecting boyfriend in an interracial relationship, meeting his white girlfriend's family for the first time. But as the weekend progresses, a series of increasingly disturbing discoveries lead him to an unimaginable, disturbing truth.
43. Girls Trip (2017) Four best friends, aka the 'Flossy Posse', have grown apart over since college. If you could get all your best friends together for a long weekend in New Orleans, I'd be willing to bet THIS is how you'd want to spend it!
44. The Chi (2017 – present) (HULU) Award winning director, writer, actor, creator, Lena Waithe delivers life and drama from the South Side of Chicago!
45. Two Dope Queens (2015 – 2018) (HBO Max) Jessica Williams and Phoebe Robinson host this HILARIOUS podcast became a must-see, limited comedy series.
46. Black Panther (2018) (HULU) Hello, Marvel! Chadwick Boseman is, was and will always remain T'Challa / Black Panther. Two words: Wakanda FOREVER!
47. Fatherhood (2021) (Netflix) Kevin Hart stars in this comedy-drama about a single father raising a daughter today.
48. Pause with Sam Jay (2021) (HBO) This limited comedy series delivers late night talk show banter that rivals the best house party you've ever been invited to where Sam and her guests explore current topics. Good stuff!
49. Dave Chappelle: 8:46 (Netflix or YouTube) Chappelle performed this remarkable performance on June 12th, 2020 in a response to violence against African Americans across the country.
50. Key & Peele (2012-2015) (Comedy Central) This remarkable sketch comedy series secured the genius efforts of Keegan-Michael Key and Jordan Peele solidly on the entertainment map, carrying the comedy torch forward lit by Dave Chappelle and his show ten years prior.
51. Miss Juneteenth (2020) A former beauty queen and single mother prepares her rebellious teenage daughter for the Miss Juneteenth pageant.  
Copyright © 2022 by Kate McClanaghan. All Rights Reserved.