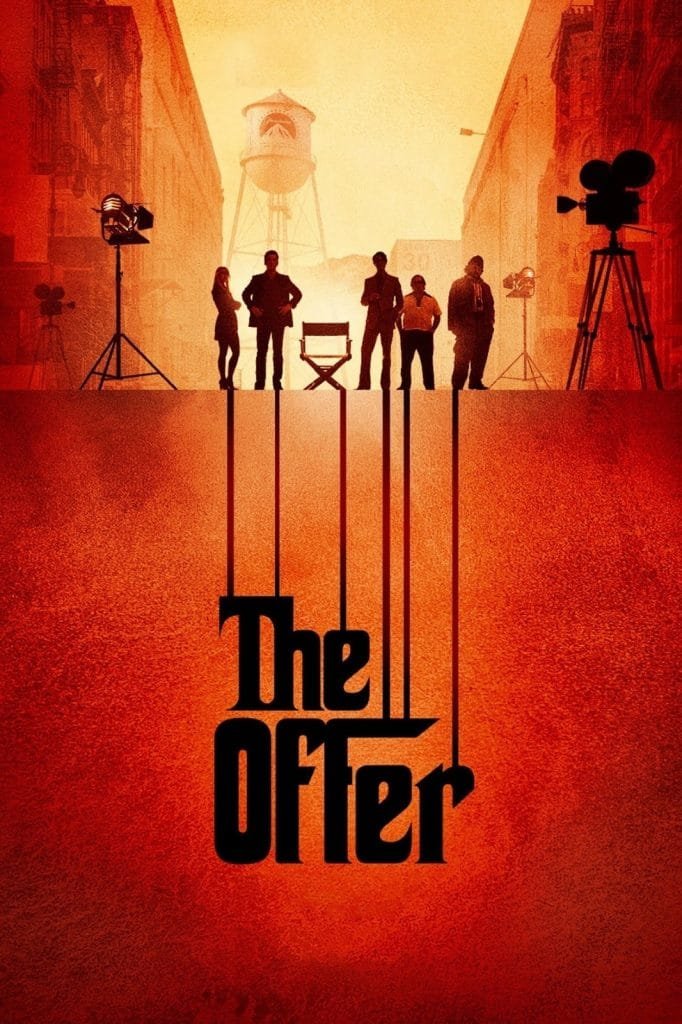 If you had any doubt whether we're currently experiencing another Golden Age of Television, then here are twenty amazing, not-to-be-missed series that prove otherwise. One or more of these selections might quickly become your next obsession, if they aren't already.
It's been about 20 years in the making, but film and television have all but merged aesthetically when it comes to story, performance and production values. How and where we view our favorite forms of escape appears to be the greatest difference between these two forms of media anymore. Even the budgets for TV, since The Sopranos and Game of Thrones, are now on par with film and, in many cases, even surpass them.
As actors, continually feeding our imaginations while remaining in step with popular culture is essential as our ongoing study of all things media. Because the more familiar you are with popular characters, genres and storylines from the best of the best series is consistently how direction is offered, regardless of whether it translates to commercial work, various narratives or animation.
With that in mind, consider the following list a welcome diversion, especially if you happen to be in between obsessions.
1. The Offer (Paramount) This extraordinary limited series chronicles the making of The Godfather. Killer cast, beautifully shot, artfully written, deliciously delivered. Not to be missed! 
2. The Bear (HULU) Speaking of delicious, this surprisingly soulful series is a love letter to food, Chicago, family, friends, food service (we're a tribe & we know who we are), and to striving for excellence through craftsmanship. It's a passion. This show encourages a passion driven life. Chef's kiss. 
3. The Last Movie Stars (HBO Max) And speaking of passion, this docu-series chronicles the romantic and artistic relationship of Joanne Woodward and Paul Neumann, directed by Ethan Hawke. There's gotta be a secret sauce, right? You bet. Newsman's own. 
4. Ozark (Netflix) Part thriller, part suspense, part mobsters on the Missouri. Is it dark? Oh, yes. Which is why I waited to get through the early pandemic funk before sinking my teeth into this one. Thought it might be too heavy. Nope. It is intense though. Buckle up, Buttercup! 'Cuz you won't want this ride to end.  
5. Better Call Saul (AMC) The final season of the single-most astonishing prequel ever produced thanks to creator Vince Gillian. If ever a prequel had a taller yardstick, there's never been a greater one than for Breaking Bad. And this series, even on its own, is absolutely astonishing as a smart, thriller-dark comedy-action-crime-drama! The characters are rich and well developed. I mean, come on. It's all good, man. 
6. Feud: Bette and Joan (HULU) This limited series dramatizes the well-chronicled rivalry between Bette Davis and Joan Crawford that piqued while making Whatever Happened to Baby Jane? (Which was the scariest, psychological thriller of my childhood, mind you.) Every cast member is incredibly masterful in bringing tribute to these well-known icons of cinema while portraying seamlessly truthful performances. It's a masterpiece in and of itself!  
7. The Marvelous Mrs. Maisel (Amazon Prime) Midge, please. I can't bear to entertain the fact that this joyous show is now in effect coming to an end soon. Just gives me another excuse to watch it from the beginning…again… for the 300th time. Fine by me. It's my happy place.  
8. Only Murders in the Building (HULU) Do you love murder-centric podcasts? If so, you're not alone. Of course, solving those murders takes teamwork… and a healthy sense of humor. Prepare yourself to suspect EVERY ONE! Steve Martin, Martin Short, Selena Gomez, Amy Ryan and Nathan Lane hunt for clues while keeping things interesting in this playful series currently in it's second season. 
9. Home (AppleTV) Property porn at its best! Travel the world from the comfort of your couch. Pass the popcorn… and dream… 
10. A League of Their Own (Amazon Prime) Nick Offerman proves there's no crying in baseball, but there is comedy… at least in this series set during WWII among the ranks of professional women's baseball. Laugh, I thought I'd die!  
11. Inventing Anna (Netflix) How the heck did you miss this? It's a massive hit you have to see for yourself! I've watched the entire series three times already. It's that good! (Secretly, I'm wishing for a spin-off series called Scribe-eria, featuring the same extraordinary actors, focusing on what makes remarkable journalism so important! But I digress.) 
12. Killing Eve (AMC) Sandra Oh and Jodie Comer lead this incredible cast. It's a dramedy-thriller at it's finest. Four award-winning seasons that recently concluded this past Spring. I strongly recommend it! 
13. The Lincoln Lawyer (Netflix) Movies aren't solely being retooled into Broadway shows, no. They also make really interesting TV series as well! Case in point. 
14. Hacks (HBO Max) Ever been to Vegas? See a great comedy show? Whatever you're thinking, think again. Jean Smart won multiple Emmys and awards for this, and there's only two seasons so far. 
16. Invasion (AppleTV) This out-of-this-world series depicts how people all over the world suddenly experience what appears to be a hostile… yep, you guessed it… Invasion. And while that might not sound like a fresh idea, I'm here to report this series truly is! It's one of the scariest shows I've seen in ages. It may take a bit of exposition in the first couple episodes… hang tight. It's well worth it!  
17. Yellowjackets (Showtime) This psychological drama stars some of the industry's most gifted actresses. The series tracks a group of young, skillful High School soccer players 25 years after a life-changing event as they continue to piece their lives back together. This is not your average survival series, if there is such a thing! 
18. Succession (HBO) Wanna see how 'the other half' live? How about how 'the less than 1%' get by? This show honestly illustrates the loftiest, most-extravagant life styles of the uber wealthy in a way that's previously never been conveyed on film or television. (The budget for this show must be astronomical! Seriously.) The extraordinary cast and story rivals plots that would make King Lear squirm. I think it may be my favorite. 
19. Stranger Things (Netflix) So far Season 4 is being touted as the best of the series yet. Judge for yourself… unless, of course, Evil Dead, 1980's scary isn't your thing… Why ask why? Ask 'why not' instead.  
20. The Old Man (HULU) Jeff Bridges is the man himself. (Of course he is. He's the Dude!) John Lithgow, Alia Shawkat, Amy Brenneman support him in this suspenseful thriller series that's got the world talking. You need this. It's masterful! And you're welcome. 
Copyright © 2022 by Kate McClanaghan. All Rights Reserved.