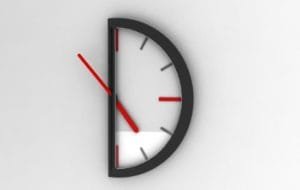 How much time does it take to establish your voiceover career? How much time and attention does it take to establish and maintain any small business?
If you honestly dedicate at least 25 to 30 quality hours a week, what would be considered part-time for any other business, for at least a year then it's more than likely you'll create the voiceover career you've longed for—provided you have realistic expectations and, just as importantly, you wisely allocate your time.
Here's what we suggest:
Committing to a proper vocal warm up for about an hour four to five days a week is required of every talent regardless of experience level. And, as it is with any workout, it will likely take you 2 to 3 weeks to incorporate this element into your routine. Without it your vocal precision and stamina won't be as reliable as they need to be if you hope to remain sharp at a moment's notice. This element never goes away. In fact, the more experienced and seasoned you are, more is expected of you. Your mettle will be tested, regardless of your skill level, so your mission for at least 3-5 years is to create a habit out of excellence. By continually challenging yourself to professional standards conditions you to remain at the height of your game. Your reputation depends on it. Your confidence will increase accordingly as you master this key component and it becomes second nature to you.

Dedicate between 10 to 15 hours a week toward training and study. Allocate your time based on the elements that challenge or elude you most.

This would include variations on any combination the following actions: Performance…
In-studio coaching (Invest in private, one-on-one coaching, especially if all you've ever had has been group workshops. Nothing you do as a voice talent will be done in a group.)
Listen back to your coaching within 2-3 days of the session. Doing so will offer a deeper comprehension of the techniques and concepts you're attempting to master from your coaching/training.

Read, listen and follow credible industry references, resources, and industry related podcasts to remain current with various changes and advances.
Home Recording…
Spend a few hours setting up, maintaining or modifying your ability to record quality voiceover auditions from home is an imperative. As long as you have a quiet location, stable Internet access, and a reliable computer to record on, you'll be able to secure a few talent agents from a variety regions, in addition to your own region, and you're able to deliver quick, quality auditions.

Your objective is to ensure your recorded submissions are road-worthy. Your ability to quickly and easily record, edit and convert your auditions into MP3s from home or on the road requires a reliable routine and your commitment to master it.

Read, listen and follow credible industry references, resources, and industry related podcasts to remain current with various changes and advances.
Marketing & Promotion…
Design your graphically forward brand logo, created in order to best make your name known and familiar to your primary target audience: producers, various casting sources, P2Ps and talent agents. Make sure your email and social media follow suit. 
Establish your voiceover only web page, Twitter, Instagram, and LinkedIn accounts. The objective here is to be searchable online, in a positive way.
Promote yourself to talent agents (until you're auditioning regularly and you're happy with the quantity and quality of your auditions and jobs).
Considering auditions are your most important and continued form of promotion. They simply shouldn't be your only form of promotion if you hope to have a thriving career. Yet, the more auditions you submit, the greater the frequency of your bookings. Auditions are how you build your reputation. That takes time and commitment. Your immediate goal, in the first 3 years of your career, is to deliver between 15 and 25 quality auditions a week.

Weekly & Monthly Targets:
There's always work to be done when you have a small business.
Plan on taking no less than 3-4 classes a year, some private, some in workshops, some live, some online. Mix it up, but keep training for no less than 4-5 years. You'll build relationships while keeping on top of changes in the industry and your skills sharp.
Continue to promote yourself to talent agents in a variety of markets until you've secure 3-5 reliable, reputable agents in a variety of regions can take 18 to 24 months or more of due diligence. There's a proper way to accomplish this, and it requires persistence and consistency.
If you're nonunion, establish a proper bookkeeping and invoicing system using PayPal, QuickBoooks (Intuit), or some other online accounting process, to keep track of costs and ensure you are appropriately compensated.


By consistently maintaining no less than 25 to 30 hours a week toward building your skills, abilities, and promotions for the first 3-5 years of your career, regardless how long or how much time and effort you may have logged in thus far, will determine whether you'll have a career at all.
Copyright © 2019 by Kate McClanaghan. All Rights Reserved.
As seen in the Voice Over Herald