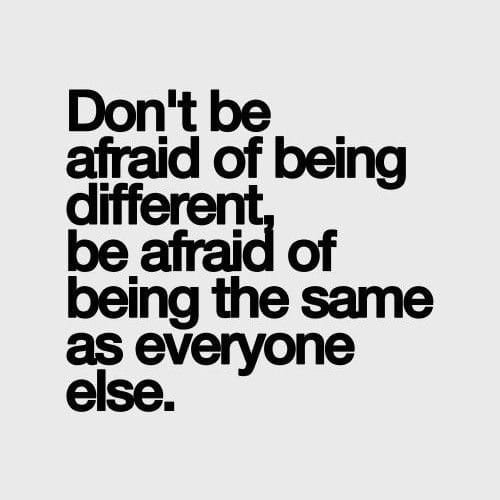 At first, you might think voiceover is all about the ability to parrot famous stars, create cartoony characters at a moments notice, and authentically mimic any accent under the sun. And while these skills are certainly useful to us as actors and might be asked of us from time to time, it may surprise you to learn that they're not the primary skills necessary to keep you steadily employed as a voice talent.
It's ironic most of us spend a solid six years or more training to "become someone else" as actors, and the primary thing asked of us is to just be ourselves.
Or maybe you thought being a voiceover was solely dependent on having an exceptionally mellifluous voice that cooed each commercial, narration and announcement.
Well, it wouldn't hurt, but to be honest, there are at least 7 things that make you stand out as a voiceover.
#1. The ability to be yourself. You being you is the most desirable thing you can be. You're the only one of YOU! Bring it! Everything on the page should sound like it just occurred to you, rather than the client putting words in your mouth. Certainly your ability to assume a believable point-of-view that may be a dramatic departure from your own is the job of every professional actor. Most often with all affectations, accents, dialects, and heightened realities aside.
#2. Proper training. You're expected to consistently deliver dynamic choices. If you're not working your performance muscle it's going to atrophy, which means you won't be ready at a moments notice. Training consists of proper conditioning. It's imperative you maintain a steady diet of supportive, honest, challenging training. Work with people that are better than you. A LOT better than you. People you admire and trust. You must learn to self-direct. This is a keystone to our training at SOUND ADVICE, because it's unlikely you'll get much direction at all, especially considering so many voiceover auditions are done from home on your own. Besides, no one can direct you if you can't direct yourself.
#3. The ability to offer options. You're capable of a limitless number of amazing takes. If you sound like a broken record on every project, no amount of direction will be able to chip you out of marble. No one is interested in hiring a robot. You're paid to have a pulse! Master Improvisation to build your ability to think on your feet and stoke your imagination.
#4. Invest in yourself with a proper demo. You can't work in voiceover without a demo and nothing defines you more as a brand and a professional than a proper voiceover demo that will audition well for you when you're not there. So don't have a cheap attack when it comes to having your demo produced. Cheap can be very expensive. It could cost you jobs and ultimately your reputation.
#5. A simple home recording set up. There's a learning curve to recording and editing your auditions from home. Find a quiet location in your home, even if it's in front of a closet full of clothes. If you have a reliable computer and stable in Internet service, master delivering competitive auditions or you'll have a tough time establishing yourself.
#6. Secure proper representation. Without access to the work, your best efforts will die on the vine. Can't have that. Dedicate yourself to landing a talent agent in your own region that specializes in voiceover, and a couple more agents in two or three additional regions across the country. It takes time, but it's well worth the commitment.
#7. Making your self accessible to the work. If self-promotion is a dirty word to you, get over it. There are at least 100 people out there right now with a fraction of your ability who aren't afraid to promote themselves, and they're going to get booked. With every booking, they're going to get better and better, all because they aren't afraid to promote themselves. And they're going to keep landing work because they're making themselves known. So, quit stalling and get on with it already.
You have to stand up to stand out. So get going!
Copyright © 2021 by Kate McClanaghan All Rights Reserved.
This Article Originally Featured In