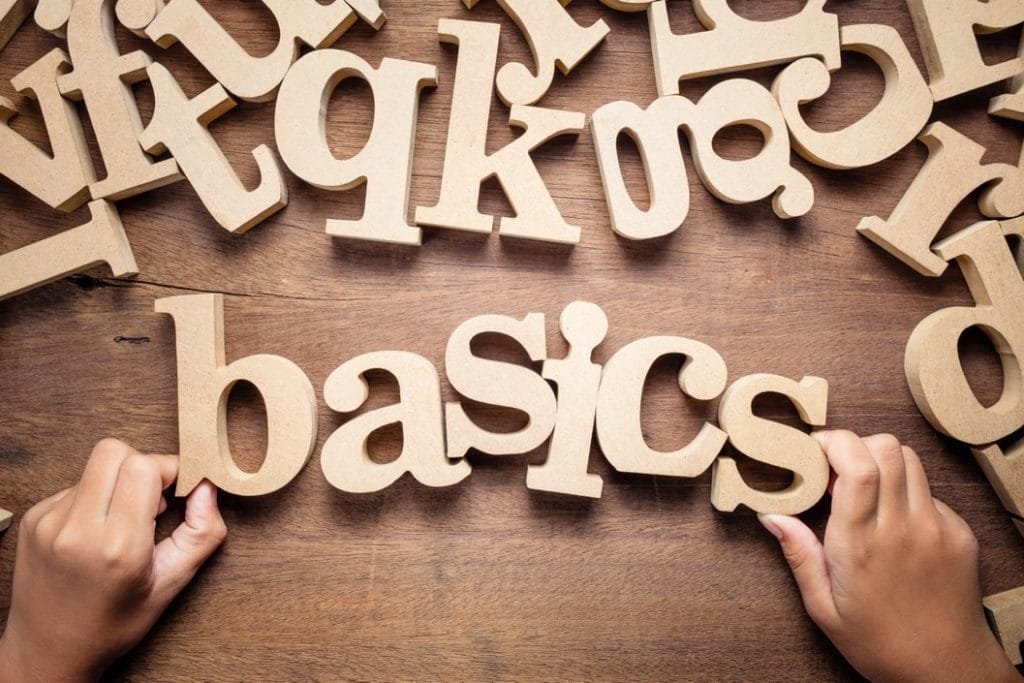 "Ambition is the first step to success. The second is action."
There are a few key basics voice talent should know about this industry from the onset that's either required of you or you can expect as industry standards. Hopefully, understanding them from the start will improve your ability to create, secure work and navigate your voiceover career.
Here's a short but important list…  
1. You can't establish or further your voiceover career or expect to work in this field without professionally produced demos. Demos define your professional aesthetic and are created to service casting and producers first and foremost. If your demos meet professional standards, they will ultimately service your career. 
2. All auditions are expected to be delivered in MP3 format, not WAV files.
3. Pretty much ALL auditions are recorded from home today. So, establishing a quiet, reliable space to record and handle a few basic edits is a necessity. 
4. You build your reputation as a professional with each and every audition you deliver, regardless of whether you're hired or not. And it generally takes 200 auditions to book a job. So, persistence and tenacity are imperative if you hope to go the distance.   
5. If you are auditioning with a script that's brief (:10 – :20 seconds or less in length, for instance) be sure to offer a three-in-a-row (aka a '3-Wild' or an 'a-b-c') delivered on the same MP3, unless otherwise instructed. Make sure each read among the takes has its own unique expression, rather than offering a 'broken record' delivery that sounds robotic and repetitive. As in all recorded media (film, TV, and voiceover), you're continually expected to create with each and every take.  
6. NEVER audition for "practice". There's a real client on the other side of that audition whose job is on the line if you don't deliver what your submitted audition promises. It's assumed if you audition, you'll accept the job if hired. Never audition for ANYTHING unless you intend to accept the job and deliver like a professional, regardless of your experience level. 
7. Don't expect to hear anything back after you've auditioned, UNLESS you book the job. No one will contact you to tell you, "Sorry, you didn't get the gig", and no one will offer you feedback, or tell you if you almost got it. That's not their job! Agents, casting and producers are focused on casting and completing the production to the best of their abilities, typically within a tight timeframe. Feedback is a feature reserved for training. Asking for it generally undermines their future confidence in you. That said, from time to time, agents will receive feedback about your performance to pass on to you if the producer or casting were impressed and appreciated your efforts. (However, the reverse is also true. So, careful what you wish for.) 
8. No legitimate audition will EVER expect or require you to deliver your voiceover audition fully produced with music, SFX or what have you.  
It's an audition, not a paid job… yet!   
And even if you do land the job, NO ONE should expect you, as the voiceover talent, to produce it as well–especially without paying you additional fees for your time, skill, abilities and efforts. You're ONLY getting paid to voice the project. *  
9. Regardless of how you might see yourself, anyone and everyone looking to hire you as a voiceover assumes you're an actor, even if you don't. You're capable of offering creative options with each and every take. It's assumed you're trained, and you know your job. (Therefore, regardless of your experience level, you need to be trained!)  
10. While it's assumed you're a voice actor, when producers are searching online for voice talent the most common abbreviation used in the States is VO for voiceover, rather than VA. Granted there's a small faction of anime/cosplay voiceovers from the UK and Down Under who refer to themselves as VAs online. However, producers, talent agents and casting in America seldom if ever use the term 'VA' when referring to professional voice actors.   
11. You're not hired to sound like a robot. No one wants you to sound stiff or wooden or void of personality. Quite the opposite. You're paid to have a pulse and to bring humanity to what might otherwise be a somewhat dull, lifeless script. In fact, your humanity is one of your greatest assets as a talent! 
12. Character voices and impersonations are wonderful when expertly done, but are infrequently required in most instances, even when it comes to animation and games. Generally speaking, you're expected to sound like your most natural, honest self, rather than a character. This is what 'conversational' means. As if every word on the script is what you honestly think, and you're genuinely interested in what you're talking about. You being you is far more bankable and bookable. And for most of us humans, that takes practice to develop.  
13. You're never 'selling' anything as a voiceover when auditioning or voicing commercial work. No one likes to be "sold to". It's obvious. Like all your performances as an actor, you're imparting a concept within a specific context. And you're typically expected to sound like you're interested in the subject. 
14. You're not likely to receive much direction whether you're auditioning or booked on the project, for that matter. You're required to initially self-direct your auditions, especially considering nearly all your auditions are recorded from home on your own today. The same applies to various non-union projects you may be hired to voice. 
In fact, most of the jobs you book on your own from P2P sites will have you record, edit, and ultimately produce audio productions, with one or two tweaks (or changes) included. Expect a fair amount of back and forth once you've delivered the project. Be sure to charge accordingly.   
15. That said the knife cuts both ways: if and when you are offered direction, you're expected to make a significant, noticeable modification to your performance in the following take. That sounds simple enough until you're the one in the hot seat. It takes conditioning. If you're not used to receiving and applying direction, it can be confusing and intensely frustrating if you're that far out of your element.  
Your value and credibility increases exponentially by seamlessly delivering the direction offered as easily as you're able to self- direct. Ultimately, the best voiceover is a team sport!  
16. Coaching, like all training, develops your skills through conditioning, through practice. If the only time you're working your skills and challenging your comfort zone is while you're coaching, your career will begin and end at your coach's front door. Every skill level of talent requires coaching a couple times a year to improve their chances of booking work. Nothing remains the same in this world, you're either improving or declining. And the latter is not an option.  
17. Once you book the job, keep in mind you're only getting paid to VOICE the project, not produce it. The producer is the person who hired you. Granted most non-union projects offered online typically require production services to be included in the voiceover rate and demand professional editing skills—NOT basic. However, those added services incur additional charges above and beyond strictly voicing the job should the project comes through proper talent agents.  
Nearly all the jobs available on Fiverr, Upwork and the various P2P (Pay-to-Play) platforms require you self-directing yourself during the session without the valuable input of the client because you were hired without the benefit of agents, casting, producers, and directors guiding and helping the client craft the creative narrative and overall aesthetic. In doing so, novice production clients generally ask for repeated changes which add time and effort, but don't necessarily improve the final outcome. (And should but rarely result in additional charges.) Should you take on the added professional responsibilities, in addition to being hired to simply voice the project, be sure you're up to the tasks and able to deliver what's asked of you, production-wise. And be sure you're properly compensated for your additional skills and efforts.   
Unless you're an experienced producer, we strongly suggest you stay in your lane as a voiceover. Under promise and over deliver!   
18. You don't have to be union to audition for union jobs (it's really up to the individual producer), but once you're a union member you agree to no longer accept non-union jobs. 
19. ALWAYS assume there's an NDA (Non-Disclosure Agreement) in effect, whether you're asked to sign one or not. Because you DO NOT have the right to repurpose your audition by posting it on social media or anywhere else for that matter!  
20. There are essentially two distinctly different business models voiceovers in the United States follow: Either the DIY (Do It Yourself) Approach, by securing voiceover work chiefly on your own through direct marketing and via Pay-to-Play (P2P) platforms. And the second, the Actor's Approach that is dependent on securing professional representation with a handful of talent agents from across the country.   
Your approach and ultimate success will vary dramatically based on the assorted demands and expectations from one or the other of these two prominent approaches to securing voiceover work in America today. This could explain some of the many contradictions you may have discovered after so much as a basic search into navigating this vast industry.   
* Don't fool yourself into thinking the client will appreciate you more if you submit an audition that's "fully produced" as a bonus to stand out, to book the job. Instead, doing so only defines you as an amateur. STAY IN YOUR LANE! You're auditioning because they're in need of a voiceover—NOT a producer! Be the best voice actor you can be, rather than Jack-of-all-Trades, master of none.
Copyright © 2023 by Kate McClanaghan All Rights Reserved.