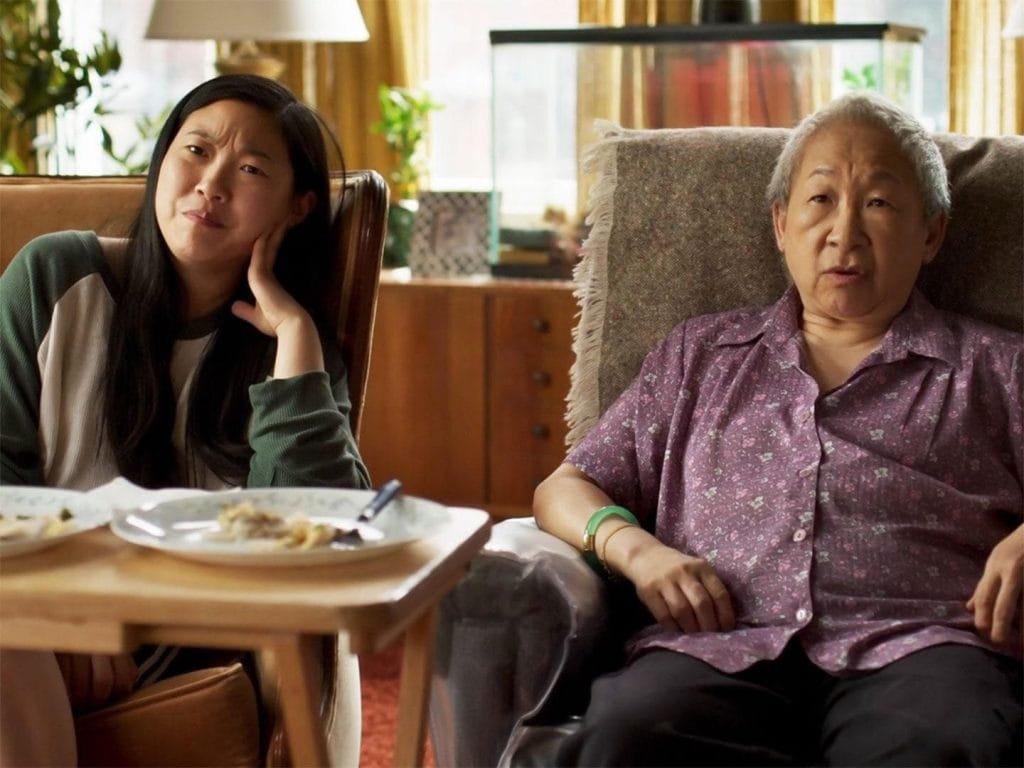 Need a great comedy series to binge and get comfortably lost in while the Writer's and Actor's Strike wages on?
Well, as we've long maintained, wherever we direct our thoughts ultimately impacts our imagination and, as a result, impacts our performance as voice actors.
The same applies to writers and directors as it applies to actors, regardless of the genre or medium. And just as writers must read a great deal to improve their literary prowess and find their voice, actors need to study a variety of recorded media (film, TV and voiceover) that shape our culture and the work we'll most likely perform. Besides, audition specs are often full of pop culture references from popular TV shows, film and social media. That doesn't mean you have to watch everything out there to FEED YOUR READ, but…
Here are 101 of some of the best comedy series you've either yet to see, or that are well worth revisiting! There's bound to be a few to suit every funny bone. 
1. Awkwafina is Nora from Queens
2. The Other Two
3. Parks and Recreation  
4. Arrested Development  
5. GLOW 
6. What We Do in the Shadows 
7. ROAR 
8. Shrinking 
9. Party Down 
10. Getting On! 
11. The Bear (okay, technically, it's a dram-edy; I'd include this one under dramas, too) 
12. Poker Face 
13. Mrs. Davis 
14. White Lotus (BOTH seasons!) 
15. The Marvelous Mrs. Maisel 
16. Brooklyn Nine-Nine 
17. Fleabag 
18. Silicon Valley 
19. The Righteous Gemstones  
20. Reservation Dogs 
21. Insecure 
22. Schitt's Creek  
23. Veep 
24. Dead to Me  
25. The Great 
26. Beef 
27. Black Adder 
28. Faulty Towers 
29. Atlanta 
30. Raising Hope 
31. Don't Trust the B*tch in Apartment 23 
32. Bad Sisters 
33. Flight of the Conchords 
34. Broad City 
35. Los Espookys 
36. Detroiters  
37. Hacks 
38. Frank of Ireland 
39. Togetherness  
40. The Munsters 
41. The Addams Family 
42. The Comeback  
43. Monk 
44. Get Smart 
45. The Beverly Hillbillies  
46. Bob's Burgers 
47. My Name is Earl  
48. Reno 911! 
49. 3rd Rock from the Sun 
50. King of the Hill 
51. Extras  
52. Entourage  
53. The Gentle Art of Swedish Death Cleaning 
54. You're the Worst 
55. Transparent  
56. Archer 
57. Fresh Off the Boat 
58. The Odd Couple 
59. Soap 
60. The Bernie Mac Show 
61. Mom 
62. Rick and Morty 
63. Malcolm in the Middle 
64. BoJack Horseman  
65. The Vicar of Dibley  
66. Everybody Hates Chris  
67. The Jeffersons 
68. Futurama  
69. Search Party  
70. Master of None  
71. Barry  
72. Freaks and Geeks  
73. Girls  
74. Martin  
75. The Wonder Years  
76. Sex and the City  
77. Keeping Up Appearances  
78. The Fresh Prince of Bel-Air (The OG) 
79. The Big Bang Theory 
80. The Bob Newhart Show 
81. The Dick Van Dyke Show  
82. Louie  
83. All in the Family 
84. The Andy Griffith Show  
85. The Honeymooners: Lost Episodes  
86. How I Met Your Mother  
87. Modern Family 
88. Absolutely Fabulous  
89. It's Always Sunny in Philadelphia  
90. The Mighty Boosh 
91. The Larry Sanders Show 
92. The Mary Tyler Moore Show  
93. Curb Your Enthusiasm  
94. Only Murders in the Building 
95. Unbreakable Kimmy Schmidt  
96. The Flight Attendant 
97. 30 Rock 
98. Taxi 
99. The Office  
100. Seinfeld  
101. I Love Lucy 
Copyright © 2023 by Kate McClanaghan. All Rights Reserved.