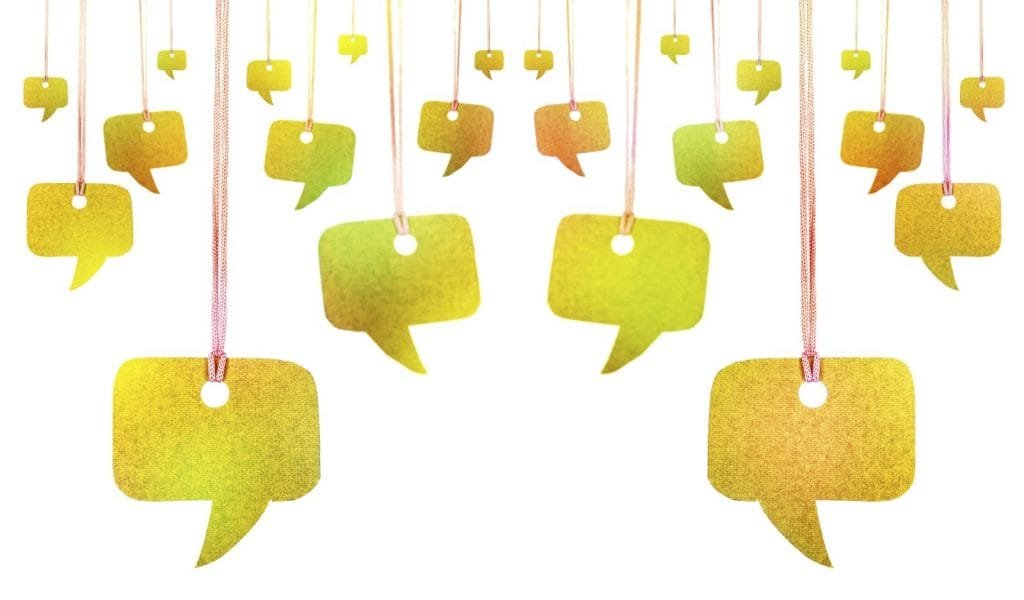 One of the many benefits of being a voiceover today over any other time in history is the fact that every session is as near as a simple 'patch'. Regardless of whether you're recording (or being recorded) from your humble, bedroom closet (that doubles for a recording booth) while connecting you virtually with a professional studio somewhere halfway across the country is now commonplace.
No need to travel to record in the same studio where the client who hired you may be. Recording remotely has been a mainstay in professional recording circles for a couple decades now. Which is why the pivot to record talent from home has been relatively simple and why it's doubtful you'll likely see a client in the same studio with you for the foreseeable future. In fact, most clients now prefer the convenience of connecting to the recording sessions from their computer or mobile device, wherever they happen to be.
Step into a quiet corner of your home after preparing the walls with acoustical panels to dramatically lessen the opportunity for reflections coming into your recordings. Don your headset, step up to the mic, and the client seems to be as near as the control room on the other side of your closet door. Whether the recording session is via a simple Zoom call or SourceConnect, digitally patching with clients is expected and required of every voice talent, and, with the ongoing pandemic, currently the safest recording option.
The form of patch your client may require typically depends on the budget of the project, the production demands, and possibly whether the project is union or non.
In the U.S., there are a variety of forms of patch used to record professional voice talent in remote locations for commercials, industrials (corporate narrations), documentaries, animations, games, network and local affiliate promos to name a few. (Patching allows voice talent from across the country to service voiceover projects by connecting virtually to projects being produced thousands of miles away.) The most common forms are: phone patch, ZOOM, ISDN (Integrated Services Digital Network) and the two prominent ISDN alternatives, Source Connect and ipDTL (internet protocol Down The Line).
ISDN had been the standard digital patch option for nearly 30+ years. Whereas SourceConnect, on the other hand, has been adopted the world over as the most reliable ISDN replacement for nearly as many years now. Both options, when professionally run, offer a production experience that seems as if you and your clients are in the same studio even though you may be on opposite sides of the country. The two patching options are equivalent when it comes to exceptional sound quality and production experience.
Nevertheless, the benefits of replacing ISDN entirely with SourceConnect (which most professional studios across the globe have already done for more than a decade now) could be summed up as follows:  
– ISDN has expensive installation costs 
– ISDN requires some recording technology insight and savvy should you need to effectively problem solve during a session (and you most certainly will) 
– ISDN has on-going, monthly charges, whether you're using it or not  
– ISDN requires you purchase costly equipment in order to run it  

Personally, the feature I like best about SourceConnect over ISDN is that a forgetful recording engineer or intern can leave the SourceConnect connection on over a long weekend after patching with Honolulu for a recording session, for instance, and not rack up a $8500 bill as I repeatedly experienced with ISDN. It's a drag, and unfortunately, I don't know a single studio that hadn't experienced the very same at least once or twice. (It can bury a small business in a single session, if you're not careful.)
Luckily, today's standard patching option the world over is SourceConnect. (Not to be confused with 'SourceConnect NOW', which is typically NOT considered professionally acceptable.)
In the UK and most of Europe, ipDTL is an equivalent patching option to SourceConnect. Both offer the most significant advancement in seamlessly patching one studio to another. And while you can connect SourceConnect to ISDN, unfortunately there's no digital bridge to connect SourceConnect with ipDTL. (Yet.)
In the meantime, Zoom has not only become a household word for all manner of virtual meetings, it has appeared to replaced Skype as a far more stable, reliable digital tool to connect voice talent with production clients. The initial, free version of Zoom has a time limit of 45 minutes for more than two participants, which most of us use every day. As a voiceover, employing the upgraded, paid Zoom option allows you to invite clients from various locations to patch into the same sessions from their various computers and mobile devices without time constraints.
Zoom has also all but replaced the older 'phone patch' option that studios and stations had readily employed in the past. Previously, a 'phone patch' allowed individuals to call-in to radio shows, give 'live' interviews and allow for clients to direct various voiceover recording sessions from their cell phones, if needed. Zoom allows the client to offer direction, impart script changes, as well as give approvals all in real-time just as phone patch had done in the past.
Following these recording sessions, you would then email a link from your DropBox or cloud service to either the client or the studio contact that then would edit and produce those audio tracks. While every session has it's own specific needs and demands, typically you would forward the uncompressed (WAV) files recorded during the session to a previously designated location or producer, and ultimately leave it to the professionals to complete the final production. After all, you're only getting paid to voice the project. Stay in your lane. Under promise and over deliver by leaving it to the professionals when it comes to the mix and final production.
The greatest benefit with becoming a voice actor today is even those who may be somewhat technically challenged now have access to greater voiceover opportunities from a far larger pool of work available from across the country not just locally. Provided, of course, you're honestly prepared to deliver. There's certainly a learning curve. Best advice: keep it simple.
Prior to the pandemic, union talent had routinely been sent to professional studios where we'd patch with our production clients wherever they may be. (In fact, as a union voice talent, I haven't seen a client in the same studio with me in almost 12 years now.) However, today ALL voice talent, union or not, are required to have home recording options and SourceConnect to accommodate multiple people patching into the recording session as needed.
And if you're asked to report to a recording studio other than your own for a session, regardless of how "safe" you may be told the studio is being, you're taking an elevated risk of exposure to the virus. That can prove problematic for your client as well. Consider the fact that typically booths are not well ventilated and most, even under the best conditions, have never been associated with being all that sanitary. You can always request you remain in the safety of your home recording studio, provided it meets industry recording standards.
Suffice it to say, ALL forms of patch, as with any technology, are subject to the occasional technological hiccups and issues. Perhaps even more so in the hands of those who lack production experience and the ability to correct and trouble-shoot problems as they arise.
What separates the professionals from the less-so is how well they weather the situation when things don't go as planned. And when it comes to production, things often don't go as planned, which is precisely why you should establish a simple, workable recording set up and concentrate your efforts primarily on building and maintaining your voiceover skills, first and foremost.
It's never been simpler to book voiceover jobs from the comfort of your home recording studio to just about anywhere, even if you're not all that techie. Provided, of course, you enlist proper guidance from our trusty head of production, coach/producer, JEFF FINNEY, offers this affordable Home Recording Diagnostic session via ZOOM. ($55)
We've got your back! 
Copyright © 2023 by Kate McClanaghan. All rights reserved.