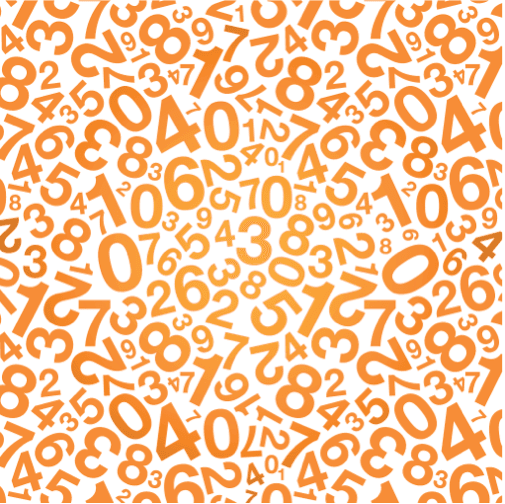 How many auditions do you imagine it takes to land a single voiceover job? Five? Ten? Twenty? There must be an average. There is, but it's likely to be a great deal more than you might think.
Your professional reputation as a voice talent and as an actor is built by consistently delivering exceptional auditions. Lots and lots and lots of them. Which is why persistence and tenacity are required if you hope to succeed in this, or frankly, any business.
Never underestimate the fact that a bulk of your job as a professional talent is auditioning. Your auditions are your greatest form of promotion, however, they shouldn't be your only form of promotion, which appears to be the case for a majority of talent out there. Without persistence and promotion, it's not likely you're going anywhere.
Granted voicing all those auditions may seem like a numbers game, rigged in favor of someone else, but not you. You may be invited to audition for a project or two prior to investing in a proper demo, but you can't go for very far without training and professionally produced demos if you hope to secure a steady stream of audition opportunities with any consistency.
Voiceover demos, by design, audition for you PRIOR to being considered to audition directly for a project, whether that be through a talent agency, a casting source, or an independent contractor. However, simply having a demo or two won't score you work. They only drive employment, if you drive them.
And, for the record, demos are not a resume of what you've done, but rather a professional demonstration of the work you're best suited to land. Even the most talented, skillful and experienced voice actors create work specifically for their demos to illustrate their greatest strengths. Demos are expected to sound like the real thing: nationally broadcast union commercials and narrations. They're meant to seamlessly advertise your very best abilities, and define where you belong professionally in this industry to further encourage auditions from multiple streams.
Which is why you can't under estimate the importance of momentum and its impact on whether you have a career or not. The problem is so many talent lean back rather than double down directly following having their voiceover demos produced. Careful. You can create a habit out of starting and stopping your career again and again, which only serves to undermine your confidence and derail your career before it's had the opportunity to effectively take root.
But, before you throw in the towel, convinced auditioning is a numbers game, consider a few key stats from SAG-AFTRA and the US Department of Labor and Statistics:  
– There's been a 1800% increase, in recent years, in the amount of voiceovers required to be voiced. 
– It takes an average of 200 auditions to book a job.
– There are approximately 9,000 union (SAG-AFTRA) voiceovers produced every month across the country.  
– A bulk of voiceovers, both in and out of the US, are non-union.  
– About 90% of all those auditioning for the average voiceover job aren't even considered to book the job for a variety of reasons, such as: 
a) The talent didn't follow the basic specs (direction) of the audition 
b) The talent delivered the least they could possibly do and nothing more 
c) The audition was submitted too late or poorly recorded 
d) The talent doesn't understand basic professional standards and expectations of the project 
e) Or, the talent simply lacked the ability to self direct, and failed to deliver a quality performance when they are perfectly capable of doing so  

Okay, technically that last stat is largely from my own professional experience as a talent, producer, and casting director because when casting we typically weed through an extensive pool of talent to determine the very best options submitted. We only seriously consider about 10 to 15% from all the auditions submitted within the typically tight production timeframe.
So, what does this tell us? For one, the best audition doesn't necessarily land the job, but one of the best does. Of course, your objective is to deliver your very best on every audition. Your professional reputation depends on it. You honestly only have your self to compete with, but that means you're continually improving. Its imperative you continually challenge yourself to be better than your last audition.
Auditions are meant to test your mettle. The only real difference between the audition and the session itself is the number of takes. A directed booking may require five takes, or it may require 55 takes, it varies dramatically from job to job, genre to genre, and from one director to the next. Whereas on an audition, considering nearly all of our auditions are typically done from home today, delivering your best with every audition comes with it's own learning curve all talent must master if they intend to work.
Certainly auditions are an art unto themselves. Ideally, the more of them you do, the better you get. But even the most-experienced voice talent require coaching a few times a year in order to improve technique, correct bad habits, and sharpen your skills. As the saying goes, "We are what we repeatedly do."
The more experienced you are, the greater the expectation, and the higher the yardstick. Not the other way around.  
Copyright © 2022 by Kate McClanaghan. All Rights Reserved..